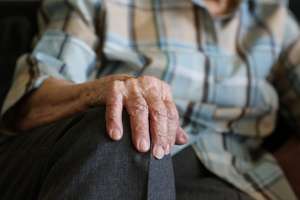 The residential care home sector is one of the fastest growing in the UK and potentially lucrative business opportunities exist for those with sufficient capital to invest. But, if you're thinking of buying a care home or a nursing home, you'll quickly discover that it's a much more complex process than simply finding the right location, property and staff.
Care Home and Nursing Home Solicitors
Unlike most other firms of solicitors, we specialise solely in business transfers and have many years of experience acting for business buyers and business sellers across England and Wales, including buyers of care homes.
The care sector is a highly regulated industry. In addition to the more general legal and commercial considerations associated with a business purchase, those buying a care home or nursing home business must comply with the stringent requirements of the Care Quality Commission. We have the knowledge and expertise to guide you through the process and give you no-nonsense, practical advice to help ensure a successful business transfer.
As well as ensuring the smooth handover of premises, assets, systems, knowledge, patients and staff, we will help you navigate the maze of statutory obligations relevant to the care home industry and negotiate the many warranties and indemnities that are essential to protect your investment.
What's more, we'll do all of the above for a fixed price fee agreed with you at the outset, giving you complete control of your budget.
Make a free enquiry
The sooner we become involved in the process of helping you to buy your Care Home or Nursing Home the more likely it is that your purchase will be successful, so please contact us today.
Please either call us now on 01392 879414 or complete our Free Online Enquiry and we will soon be in touch.
Our full contact details can be found on our Contact Us page.
We look forward to hearing from you.