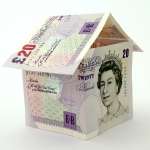 Want to sell a lettings agency or estate agency in London? As solicitors who specialise in buying and selling businesses, including lettings agents and estate agents, we're guessing that you probably have a few question:
Is it a good time to sell an estate agent or lettings agent in London?
Is it better to sell a limited company in a lettings or estate agency or just my fees?
How do you get the best price for your lettings business or estate agency in London?
What's involved in selling a lettings agent or estate agent business in London?
Which is the best solicitor to sell a lettings agency or estate agency in London? And (of course)…
What are solicitors' fees for selling a lettings business or estate agency in London?
Advice on selling a lettings business or estate agents business in London
The price you can ask for your lettings agency or estate agency will, of course, depend on a number of factors, including the number of properties you have on the books, the amount of fees involved, the desirability of the agency in terms of its location and reputation, and whether the price includes any assets such as premises and IT systems.
If you've not yet found a buyer and networking is not your thing, find a reputable business broker or business transfer agent: their sales commission is usually easily justified by finding a buyer for your lettings
business or estate agency business efficiently and at a good price. We work alongside a number of good transfer agents and are happy to give you a recommendation if you need one.
Get the best deal: use specialist lettings and estate agency sale solicitors
Once you've found a potential buyer, you'll need help with the legal process of selling your lettings agency or estate agency. Find a solicitor who has experience of small business sales or, best of all, a firm like ours with specific selling experience in the industry – your local high street solicitor won't have the necessary knowledge or know-how for this type of work.
We act for sellers and buyers of small and medium sized businesses across England and Wales, including London, and are familiar with the challenges within your industry. We will help you structure and negotiate the right deal for your sale – whether you are desperate for the cash and keen to make a clean exit or are happy to agree to deferred payment and remain involved in some capacity in the business – and will make sure your sale agreement contains the necessary warranties, indemnities and disclosures to protect your position.
Solicitors' fees for selling a lettings business or estate agency business in London
Truelegal solicitors is based in Topsham, Devon, but around 69% of our clients are based in London, the South East and the North of England. Most of our work is done remotely via telephone and email and our lower overheads mean we can offer our clients a London service at a regional price. What's more, we always offer our clients a fixed price fee, which means you have certainty about your budget from the outset.
Make a free enquiry
The sooner we become involved in the process of helping you to sell your lettings or estate agency business the more likely it is that your sale will be successful, so please contact us today.
Please either call us now on 01392 879414 or complete our Free Online Enquiry and we will soon be in touch.
Our full contact details can be found on our Contact Us page.
We look forward to hearing from you.