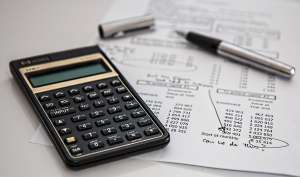 There are many reasons you might be thinking of selling your Accountancy practice. Perhaps you've attained your business objectives and have new business ventures in mind, or maybe you're ready to escape the 9-5 and retire to the good life. On the other hand, you may need to sell your business as a result of poor performance, personal relationship problems or a need to relocate.
Are you considering a sale of assets and goodwill, a sale of shares or just a sale of a block of fees? Do you want a clean exit or to stay on in an advisory capacity?
Whatever the reason for selling your Accountancy practice or block of fees, it can be a stressful time. You need to be confident that your reason for sale is the right reason and prepare yourself for what can be a complex process.  There are many potential barriers to a successful business sale; advice and guidance from a specialist business transfer solicitor is a must.
Accountancy Sales Solicitors
Unlike most other law firms, we specialise solely in business transfers and have many years' of experience acting for sellers of small and medium sized businesses across the UK, including businesses within the financial services sector.
Selling an Accountancy practice is more complicated than using a multiplier to arrive at a value. Astute buyers will leave no stone unturned in investigating the health of your business – from cash flow to profitability and from employee terms and conditions to environmental issues – your business will be scrutinised from every angle.  Any irregularity, no matter how small, could prove a show-stopper if not appropriately dealt with.
We will work with you to audit the legal and commercial health of your business so that you can maximise its value and avoid nasty surprises. We will also guide you through the sale process, help ensure a smooth handover and negotiate the raft of warranties and indemnities essential to protect your position post sale.
What's more, our in-depth understanding of the business transfer process and the financial services industry means that we can pass on cost savings to you without compromising on quality.
Make a free enquiry
The sooner we become involved in the process of helping you to sell your accountancy business or block of fees the more likely it is that your sale will be successful, so please contact us today.
Please either call us now on 01392 879414 or complete our Free Online Enquiry and we will soon be in touch.
Our full contact details can be found on our Contact Us page.
We look forward to hearing from you.