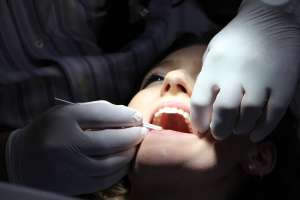 If you're thinking of selling your Dental Practice – whether it be a private practice, a mixed practice or an NHS practice – you'll quickly realise that it requires skills and knowledge that are way outside your comfort zone.  Aside from the question of arriving at a fair market value, there are many legal and commercial issues that need careful consideration if you want the process to run smoothly.
Whatever the reason for selling your dental practice – retirement, new venture or, perhaps, relationship issues – seeking expert advice from a specialist solicitor will help you get your business in the best possible shape to achieve its maximum sale price and ensure a smooth transfer with a clean exit.
Truelegal: Specialist solicitors acting for Sellers of Dental Practices in the UK
We specialise solely in business transfers and have many years' of experience acting for sellers of small and medium sized businesses across the UK.  We are familiar with the challenges faced by the dentistry industry and our specialist knowledge and expertise will help ensure your business sale runs smoothly, whether that be a sale of assets and goodwill or a sale of shares.
We understand that selling a dental practice is more complicated than simply using a multiplier to arrive at a value.  Just as you give your patients a thorough examination, astute buyers will scrutinise every aspect of your business to ascertain its health.  From cash flow to environmental issues and from lease terms to partnership agreements, any irregularity could prove a show-stopper if not appropriately dealt with.
We will guide you through the sale process and help ensure the smooth transfer of any NHS contract, premises (leasehold or freehold), equipment and stock, systems, goodwill, supply contracts, patient databases and staff. Equally as important, we will advise on the necessary steps required to protect your position post sale, including negotiating the raft of warranties and indemnities embedded within every sale document.
At all times, we will provide no-nonsense, practical advice that empowers you to make informed decisions.  And if you're worried about what all this will cost, you'll be pleased to know that our in-depth understanding of the business transfer process means that we can pass on cost savings to you without compromising on quality.
Make a free enquiry
The sooner we become involved in the process of helping you to sell your dental practice the more likely it is that your sale will be successful, so please contact us today.
Please either call us now on 01392 879414 or complete our Free Online Enquiry and we will soon be in touch.
Our full contact details can be found on our Contact Us page.
We look forward to hearing from you.