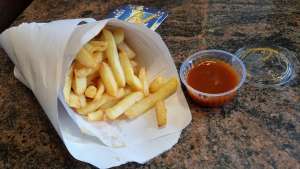 There are plenty of reasons for selling a takeaway business.  But, whether you're retiring, moving on to a new business venture or forced to sell due to ill health, you'll find there are many legal and commercial considerations to take into account if you want a trouble-free business sale.
Selling A Takeaway Solicitors 
At Truelegal we specialise solely in business transfers and have many years' of experience acting for sellers of small and medium sized businesses across England and Wales, including takeaway businesses. Whether you own a Fish & Chip shop, a Chinese Takeaway, a Kebab shop or maybe even a mobile Burger Van, we are familiar with the particular challenges faced by your industry and have the specialist knowledge and expertise to help ensure your business sale runs smoothly.
We will guide you through the sale process and help ensure the smooth transfer of premises (leasehold or freehold), equipment and stock, systems, goodwill, supply contracts and, if relevant, staff. From cash flow to profitability, and from your asset inventory to the terms and conditions of your lease, any slight irregularity could prove an obstacle to your sale if not appropriately dealt with. Equally as important, we will advise on the necessary steps required to protect your position post sale, including negotiating the raft of warranties and indemnities embedded within the sale document.
At all times, we will provide no-nonsense, practical advice that empowers you to make informed choices.  What's more, our in-depth understanding of the business transfer process means that we can pass on cost savings to you without compromising on quality.
Make a free enquiry
The sooner we become involved in the process of helping you to sell your takeaway business the more likely it is that your sale will be successful, so please contact us today.
Please either call us now on 01392 879414 or complete our Free Online Enquiry and we will soon be in touch.
Our full contact details can be found on our Contact Us page.
We look forward to hearing from you.