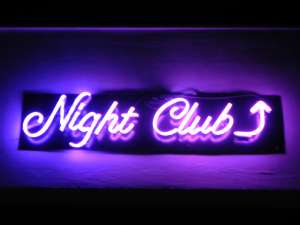 Long hours, late nights, rowdy customers…Owning and running a nightclub can be an exhausting business. It's also an industry that's constantly evolving, making it a challenge to stay ahead of the game and remain profitable.
If you've fallen out of love with your nightclub business, want to retire or, perhaps, are keen to cash in on your investment and move on to pastures new, you'll be wondering how to get the best price for your nightclub and what the selling process entails.
Considerations for selling a Nightclub
To get the best price for your nightclub business takes effort. You'll need to get your business and accounts into the best shape possible before you market it; serious buyers will leave no stone unturned when investigating the detail. And if your business occupies leasehold premises, you'll need to check the terms of the lease to make sure you have the option to assign – and get the Landlord's consent.
Finding a serious buyer can be a challenge in itself. Using a reputable business broker to give you an objective valuation, market your business and, importantly, qualify all interested parties, is highly recommended (get in touch if you'd like us to put you in touch with someone).
Once you've accepted an offer, the process of negotiating the sale contract begins.  An experienced business sales solicitor will help you secure the best possible deal and, importantly, ensure appropriate warranties and indemnities are in place to protect your position post completion.
Selling a Nightclub Solicitors
At Truelegal we specialise solely in acting for business sellers and business buyers, including those buying and selling pubs, bars and nightclubs. We are familiar with the particular challenges faced by your industry and have the specialist knowledge and expertise to help ensure your business sale runs smoothly.
And because we know how important it is for our clients to have certainty about their legal costs, we always quote a fixed price for our work (meaning that once you do eventually make it to bed, you'll  sleep more easily).
Make a free enquiry
The sooner we become involved in the process of helping you to sell your Nightclub business the more likely it is that your sale will be successful, so please contact us today.
Please either call us now on 01392 879414 or complete our Free Online Enquiry and we will soon be in touch.
Our full contact details can be found on our Contact Us page.
We look forward to hearing from you.