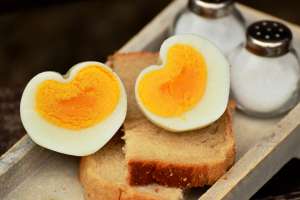 The UK tourism industry is one of the largest in the World and the bed and breakfast sector turns over around £20 billion per year in foreign revenue alone. For many, buying a bed and breakfast offers an exciting change of lifestyle.
However, the industry is incredibly competitive. Whether your ambition is to own a value-for-money getaway or a luxury retreat, the future success of your business will be dependent on more than just hard graft and the number of ensuite letting rooms.
Buying a bed and breakfast business is more complicated than buying a house and there are many commercial and legal considerations to take into account. It pays, then, to seek legal advice from a solicitor who specialises in business transfers and who understands the ins and outs of the hospitality industry.
Buying a B&B Solicitors
Not all solicitors are the same. At Truelegal we act only for business buyers and business sellers and have acted for many people, like you, buying a bed & breakfast – many of whom are first time business buyers.
We understand the challenges you face – including the complexity of mortgage applications that combine residential and commercial use – and can advise on the best legal structure for your business.  We will also help you negotiate the maze of regulations, warranties and indemnities in your purchase contract and ensure the smooth handover of knowledge, client base, systems, equipment and, where relevant, staff, that are essential for you to maintain standards and visitor numbers from day one. In addition, we'll make sure that your interest in the property itself – whether freehold or leasehold – is secured.
By contrast, your local high street solicitor won't have the necessary business expertise to give you the best advice – or may charge you twice as much to allow for the extra time it takes to research best practice.
Fixed Price Solicitors for B&B Buyers
One of the biggest worries for buyers of B&B businesses is finance. It's likely that you'll have to apply for a loan or a commercial mortgage to make your dream a reality. Unexpected costs can, and do, arise but we can do our bit to help by quoting you a fixed fee for our services – giving you one less thing to worry about.
Make a free enquiry
The sooner we become involved in the process of helping you to buy your B&B business the more likely it is that your purchase will be successful, so please contact us today.
Please either call us now on 01392 879414 or complete our Free Online Enquiry and we will soon be in touch.
Our full contact details can be found on our Contact Us page.
We look forward to hearing from you.