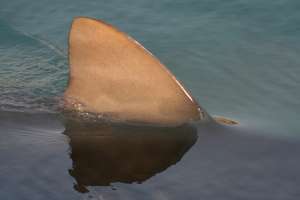 Just like estate agents, business transfer agents, or business brokers, tend to get a bad rap. Many business sellers question what business brokers actually do to earn their commission. For small businesses, in particular, commission paid to a broker following a successful sale (usually in the region of 3% – 5% and sometimes subject to a minimum transaction fee which might exceed this) can make a significant dent in the sale profit.
However, whilst you don't need a business broker to sell your business (you can easily advertise your business on one of the many businesses-for-sale websites) a good business broker can offer you many benefits that more than outweigh the cost of their fee.
Benefits of using a Business Broker
A good business transfer agent will:
have exceptional market knowledge, by region and sector, and access to extensive business transaction databases which give them reference points for establishing a realistic valuation
act as an intermediate between buyers and sellers, screening prospective buyers to weed out timewasters so that only pre-qualified buyers, who have shown evidence of financial backing and signed a confidentiality agreement, are introduced to sellers
offer sophisticated marketing and advertising services which promote your business in the best possible light and have the necessary tools and resources to make direct contact with an extensive database of potential buyers
be a skilled negotiator, familiar with and adept at overcoming common obstacles to secure the best possible price
In short, the money you save in wasted time – and gain from maximising your sale price – usually more than justifies the commission you pay your business broker.
However, just like any other profession, there are many good business brokers and there are a few sharks out there too. So how do you find a reputable one?
How to find the best business broker
The best way to find a reputable business transfer agent or broker is through recommendation, either through someone who has used their service as a client or through another professional adviser who has worked with them on previous successful deals.
However, if you don't have a recommendation for a broker, here's our 12-point checklist to use as a guide:
Choice. Don't rush into making your choice. Take your time to speak to several brokers to get a feel for how they do things and what they charge. All good brokers will be more than happy to give you a free initial no-obligation consultation or at a nominal fee. And get at least 3 proposals.
Industry expertise. Choose a broker who has proven expertise in your industry. Some brokers specialise in certain markets or sectors: clearly it makes no sense to sell your restaurant through a broker who specialises in selling care homes. Ask about their contacts database as well as their technical competence.
References. Ask to see references and testimonials from named clients. If possible, speak with previous clients to see what they thought.
Credentials. Check what credentials the broker has. Some are members of the International Business Broker Association which at least guarantees they will operate in accordance with a professional code of conduct.
Marketing strategy. Ask about their methodology for marketing your business and ask to see samples of printed literature and particulars of sale for other businesses. Good brokers should offer a tailor-made marketing strategy – your business needs to stand out.
Experience. Be certain who will act on your behalf. You want to be sure that you have an experienced broker as a single point of contact; someone who won't be wasting your time learning on the job.
Personality. Make sure the broker you will work with is someone you like, is personable and you feel you can trust. Selling a business can be a time-consuming process, taking on average between 6 months and 2 years. It's important that you have a positive working relationship, and that you feel the broker understands your position and has the same level of motivation to achieve the deal as you do.
Communication. By the same token you want to conclude the deal as quickly as you can, so choose a broker who is responsive, a good communicator and someone who is prepared to make themselves available out of hours where necessary.
Valuation. Don't go for a broker who gives your business a value that seems too good to be true, because it probably is! While it's hard not to feel flattered when someone places a high value on the product of your own blood, sweat and tears, marketing your business at an unrealistic price runs the risk of putting off otherwise viable prospective buyers as well as your business suffering the unwanted stigma of being on the market for a long period of time. Every valuation given to you by a broker should be justified by facts.
Fees. Make sure you have written confirmation of what and how the broker's fees will be charged and double check the small-print. Whilst it is usual for brokers to charge a starting retainer, this should be minimal. Make sure that the majority of the fee is contingent on sale and calculated as a percentage of the final sale price.
Contract. Read the terms and conditions carefully before you sign. Don't commit to too long a term and make sure you can walk away if you have not sold within that time. Make sure you understand what happens should you find a buyer independently during the contract period. Are you still liable to pay commission to the broker? And check for any unusual sounding requirements – we are aware of one national agency which insists upon clients paying for a property survey with one of their partner companies and will get a County Court Judgement placed against your name if you fail to pay for this!
Questions! And, finally, expect questions! A good broker will want to know as much about you and your business and goals as you do about them. They should show a genuine interest in your transaction and convey a passion for what they do.
Make a free enquiry
As solicitors who specialise solely in acting for business buyers and sellers, we have worked with and come across many business brokers from all across the UK. We also regularly come into contact with investors looking to buy into particular sectors.
If you'd like an informal chat, in confidence, about finding a suitable buyer for your business, would like a recommendation for a business broker, or feel you might benefit from some early advice in relation to the legal process of selling your business, please contact us.
The sooner we become involved in the process of helping you to buy or sell your business, the better understanding you will have of the associated risks attached to different deal structures and the more likely it is that your transaction will be successful.
Please either call us now on 01392 879414 or complete our Free Online Enquiry and we will soon be in touch.
Our full contact details can be found on our Contact Us page.
We look forward to hearing from you.