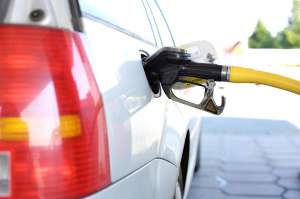 If you're thinking of buying a Petrol Service Station – whether it be a small 3-pump rural station with limited opening hours or a full-blown, multi-pump, 24 hour service station with a comprehensive convenience store, LPG provision, car wash, café, valeting services and car sales on the side – the success of your business will depend on more than just your location and whether you can offer HGV access.  The purchase process will require consideration of some complex legal and commercial issues that will have a significant impact on the future operation of your business.
It makes sense, then, to seek advice and support from a specialist business transfer solicitor who is familiar with the unique challenges faced by the fuel industry.  Someone who can give you no-nonsense, practical advice without having to charge you for the time it takes to research best practice.
Solicitors for Buyers of Petrol Service Stations
Truelegal solicitors specialise in business transfers and have many years of experience acting for buyers of businesses in England and Wales.  The fuel station sector is competitive and only the fittest survive.  We will advise on the best legal structure for your deal, help you negotiate the raft of regulations, warranties and indemnities necessary to protect your investment, and ensure the smooth transfer of premises (whether a freehold service station or a leasehold service station), assets, systems, fuel contracts, supplier contracts, dealership contracts and staff.
What's more, our in-depth knowledge of business transfers means that we can pass on cost savings to you without the need to compromise on quality.
Make a free enquiry
The sooner we become involved in the process of helping you to buy your petrol station the more likely it is that your purchase will be successful, so please contact us today.
Please either call us now on 01392 879414 or complete our Free Online Enquiry and we will soon be in touch.
Our full contact details can be found on our Contact Us page.
We look forward to hearing from you.