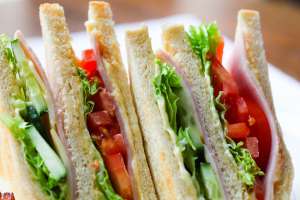 The market for takeaway food in the UK has never been stronger, with time-starved consumers increasingly looking for quick and tasty meal solutions. However, if you're thinking about buying your own Takeaway business – whether it be a Fish and Chip Shop, a Chinese Takeaway, a Kebab Shop, Sandwich Bar, or maybe even a mobile Burger Van business – its future success will be dependent on more than just ambition and hard graft.
Before you can open your doors for business there are many important legal and commercial decisions to be made. That's why it pays to seek advice and support from a specialist solicitor who can help ensure your dreams become a reality and that you don't end up out of pocket.
Truelegal: Specialist solicitors acting for Takeaway Business buyers
We specialise solely in business transfers and have acted for buyers of many small and medium sized businesses across England and Wales, including many Takeaway businesses. We understand the particular challenges faced by those in the hospitality industry and can advise on the best legal structure for your business, help you negotiate the smooth handover of premises, systems, equipment, stock and staff.
We understand that owning your own Takeaway business is a huge personal undertaking – family relationships, finances and your personal reputation are at stake. Only the fittest survive.
Our expertise and experience in the legal aspects of buying Takeaways means that we can offer you great value, no-nonsense, practical advice that will help you to make the right choices from the outset. What's more, our in-depth understanding of business transfers and the takeaway industry means that we can save on costs without compromising on quality.
Make a free enquiry
The sooner we become involved in the process of helping you buy your Takeaway business the more likely it is that your purchase will be successful, so please contact us today.
Please either call us now on 01392 879414 or complete our Free Online Enquiry and we will soon be in touch.
Our full contact details can be found on our Contact Us page.
We look forward to hearing from you.