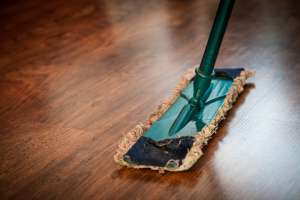 If you're looking to start your first business, a domestic or commercial cleaning business is a good option to consider. With no specific skills or qualifications required and a relatively simple, low- tech business model, a business providing cleaning services can prove successful and profitable for almost anyone with the necessary drive and determination.
You could, of course, set up your own cleaning company from scratch. However, there's a lot to be said for acquiring a ready-made loyal client base and there are usually plenty of well-established cleaning businesses on the market.
Buying a cleaning business isn't all plain sailing though. Even if you only plan to buy a small domestic cleaning business you'll need to do some thorough investigation to satisfy yourself that the financials stack up and that there aren't any hidden problems, such as an employee dispute or an issue with a supplier, lurking behind the scenes. You'll also need a watertight sale agreement to protect your position. It pays, then, to seek advice from a solicitor who is experienced in buying and selling businesses and who can guide you through the process.
Buying A Cleaning Business Solicitors 
Use Truelegal and you can be 100% confident that your business purchase is in safe hands. We specialise solely in acting for business buyers and business sellers like you and have acted for over 750 clients from towns and cities across England and Wales on transactions totalling more than £85m.
We will support you through the purchase process every step of the way, making sure you fully understand the legal and commercial implications of the transaction, finding practical solutions for those inevitable thorny issues and working to secure you the best possible deal. We also offer fixed price quotes, which means you can have certainty over your budget from the outset.
Make a free enquiry
The sooner we become involved in the process of helping you to buy your cleaning business the more likely it is that your purchase will be successful, so please contact us today.
Please either call us now on 01392 879414 or complete our Free Online Enquiry and we will soon be in touch.
Our full contact details can be found on our Contact Us page.
We look forward to hearing from you.