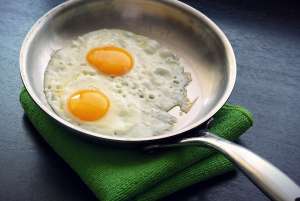 If you're thinking of selling your B&B business you'll be at the start of what will be an emotional journey. Whatever your reasons for moving on – from retirement, to new ventures, to ill health – selling your B&B business will be a huge wrench, particularly as it will also mean leaving your family home.
What's more, you're probably already aware that the process for selling a B&B is more complex than a home conveyance. It pays, then, to seek legal advice from a solicitor who specialises in business transfers, has knowledge of your industry, and can guide you through the complex sale process with the minimum amount of stress.
Truelegal: Specialist solicitors acting for Bed and Breakfast business sellers
Not all solicitors are the same. At Truelegal we specialise solely in business transfers and have acted for many business buyers and business sellers across England and Wales, including B&Bs.  We are familiar with the particular challenges faced by those in the bed and breakfast industry – including the complexity of premises combining residential and commercial use – and will give you no-nonsense, practical advice to help ensure a trouble-free sale.
We will work with you to audit the legal and commercial health of your business so that you can maximise its value and avoid nasty surprises. We will guide you through the process, help ensure a smooth handover of premises, equipment and stock, goodwill, supply contracts and staff, and negotiate the raft of warranties and indemnities essential to protect your position post sale.
What's more, we'll do all of the above for a fixed price fee agreed with you at the outset, so you can sleep easy at night without having to worry about nasty surprises.
Make a free enquiry
The sooner we become involved in the process of helping you to sell your B&B business the more likely it is that your sale will be successful, so please contact us today.
Please either call us now on 01392 879414 or complete our Free Online Enquiry and we will soon be in touch.
Our full contact details can be found on our Contact Us page.
We look forward to hearing from you.