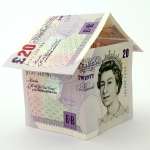 As an estate agent or lettings agent, you probably pride yourself on your selling skills and ability to negotiate a hard deal. But if you're thinking of selling your Estate Agency Business or Lettings Agency Business, you'll quickly realise that it requires skills and knowledge that are way outside your comfort zone.
Whether you've achieved your business objectives and are ready to move on, are looking to retire to your five-bedroom dream home in the country 'boasting swimming pool and fabulous rural views', or you need to sell because of financial or relationship issues, seeking expert advice from a specialist solicitor will give you peace of mind that you are doing everything possible to maximise the value of your business and achieve a trouble-free sale .
Estate Agency and Lettings Agency Sales Solicitors
You may have already started looking for a solicitor whom you can trust to advise on the legal aspects of the deal – but you'd be wrong to assume that your regular conveyancing solicitor is the best person for the job. Selling an estate agency or lettings agency business is more complicated than simply arriving at an agreed business value.
At Truelegal we specialise solely in business transfers and have many years' of experience acting for sellers of small and medium sized businesses across the UK, including estate agents and letting agents.
We are familiar with the challenges faced by your industry and our specialist knowledge and expertise will help ensure your business sale runs smoothly. Whether you're contemplating a sale of assets and goodwill or a sale of shares, we will audit your business, guide you through the process and negotiate a water-tight sale contract that incorporates the warranties and indemnities necessary to ensure your position is protected.
What's more, our in-depth understanding of the business transfer process means that we can pass on cost savings to you without compromising on quality.
Make a free enquiry
The sooner we become involved in the process of helping you to sell your estate agency or lettings agency business the more likely it is that your sale will be successful, so please contact us today.
Please either call us now on 01392 879414 or complete our Free Online Enquiry and we will soon be in touch.
Our full contact details can be found on our Contact Us page.
We look forward to hearing from you.