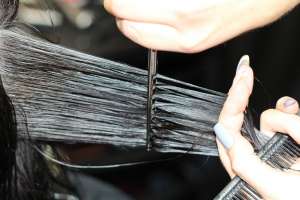 If you're toying with the idea of selling your Hair Salon, Beauty Salon or Nail Salon, or perhaps you already have an offer on the table, you may be lying awake at night, struggling to get your eight hours beauty sleep.
Whatever your reason for selling – whether you're ready to retire and give yourself some pampering, have expanded the business as far as you can and are ready for the next challenge or, perhaps, are struggling to make the business work since a competitor opened down the road – selling a business is a complex process that can be stressful, worrying and frustrating.
Aside from the question of calculating a fair market value for your salon business, there are many legal and commercial issues that need careful consideration if you want the process to run smoothly. It pays, then, to seek legal advice from a solicitor who specialises in business transfers and who understands the ins and outs of your industry.
Truelegal: Specialist solicitors acting for Sellers of Beauty Salons, Hair Salons and Nail Bars
Unlike most other law firms, at Truelegal we specialise solely in business transfers and have many years' of experience acting for sellers of small and medium sized businesses across England and Wales, including salon businesses.   We are familiar with the challenges faced by your industry and have the specialist knowledge and expertise to help ensure you enjoy a hassle-free business sale with no nasty surprises.
"Truelegal was recommended to us by a broker after our solicitor left us in the lurch mid way through a deal. Martin stepped in, picked up the reigns and eventually completed the sale of our London based business. He was a pleasure to deal with, kept us informed of how things were progressing and was decent enough to keep to the fee we agreed at the outset – even though there was a lot more work involved than originally expected and we are very grateful for that."

Susan King, Earthspa, London
We will guide you through the sale process and help ensure the smooth transfer of premises (leasehold or freehold), equipment and stock, systems, goodwill, supply contracts and staff. Equally as important, we will advise on the necessary steps required to protect your position post sale, including negotiating the raft of warranties and indemnities embedded within every sale document.
At all times, we will provide no-nonsense, practical advice that empowers you to make informed choices.  What's more, our in-depth understanding of the business transfer process means that we can pass on cost savings to you without compromising on quality (and that should help you sleep easier at night).
Make a free enquiry
The sooner we become involved in the process of helping you to sell your Salon business the more likely it is that your sale will be successful, so please contact us today.
Please either call us now on 01392 879414 or complete our Free Online Enquiry and we will soon be in touch.
Our full contact details can be found on our Contact Us page.
We look forward to hearing from you.