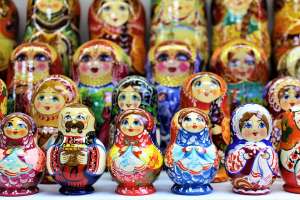 If you're thinking of selling your Toy Shop, Book Shop or Gift Shop, or you already have an offer on the table, it pays to seek legal advice from a solicitor who specialises in business transfers and who understands the ins and outs of the retail industry.
Whether you're retiring, moving on to a new business venture, or forced to sell due to ill health, the process for selling a shop is more complex than just coming up with a fair market value.  As if you're not busy enough maintaining the day-to-day operations of your business, you'll have the worry of making important legal and commercial decisions that will affect the outcome of your sale. It can be something of an emotional roller-coaster with many potential pitfalls along the way.  Seeking advice from an experienced solicitor will take away some of the stress and give you peace of mind that you are making the right decisions.
Solicitors acting for Sellers of Toy Shops, Book Shops and Gift Shops
At Truelegal we specialise solely in business transfers and have many years' of experience acting for sellers of small and medium sized businesses across England and Wales, including toy shops, book shops and gift shops. Whether you own a small market stall or a large freehold shop with on-site café, we are familiar with the particular challenges faced by the retail industry and have the specialist knowledge and expertise to help ensure your business sale runs smoothly.
We will advise on how to shape your business to achieve its maximum value and help ensure the smooth transfer of premises (leasehold or freehold), equipment and stock, systems, goodwill, supply contracts and, if relevant, staff.  Equally as important, we will negotiate a water-tight deal including the raft of warranties and indemnities required to protect your position post sale.
Make a free enquiry
The sooner we become involved in the process of helping you to sell your toy shop, gift shop or book shop the more likely it is that your sale will be successful, so please contact us today.
Please either call us now on 01392 879414 or complete our Free Online Enquiry and we will soon be in touch.
Our full contact details can be found on our Contact Us page.
We look forward to hearing from you.