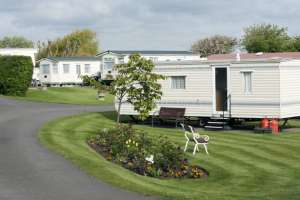 Thinking of selling your touring caravan park or campsite? Perhaps you've had enough of looking after other people and decided it's time to spend more time taking care of yourself. Or maybe you have exciting ideas for another new venture.
Whatever your reasons for selling your leisure business, there are a lot of things to think about if you want to make sure you get the best possible price and avoid continuing liability once you've moved on.
Considerations for Selling a Leisure Business
Selling a caravan or camping park – whether it be a luxury glamping site with yurts and lodges, a large static caravan park or a one-field campsite with fewer than 20 pitches – involves both the transfer of land, often including more than one property, and the transfer of the business.
Serious buyers will want to do more, then, than just inspect the site facilities. You can expect them and their advisers to undertake a thorough investigation of all aspects of the business, from checking historical data for possible issues relating to matters such as planning, access, drainage and third party rights, to dissecting the accounts to analyse profitability and examining terms and conditions of any employees. The better prepared you are, the more likely it is the sale will go without a hitch.
Selling a Caravan and Camping Park Solicitors
Selling a caravan and camping park is much more than just a simple conveyance so it's unlikely your local high street solicitor will have the necessary expertise to give you the best advice.
At Truelegal we specialise solely in business transfers and have particular expertise in the hospitality and leisure sector. We're based in the South-West but act for clients from across England and Wales, including leisure industry businesses.  Consequently, we're familiar with the challenges faced by sellers like you and know how to handle potential stumbling blocks.
As well as ensuring the smooth handover of land, premises, equipment, systems, knowledge, client base and, where relevant, staff, we'll help you negotiate the raft of regulations, warranties and indemnities necessary to protect your position post-sale.
What's more, we'll give you a fixed price for our services at the outset so you'll have one less thing to worry about.
Make a free enquiry
The sooner we become involved in the process of helping you to sell your caravan and camping park or leisure business the more likely it is that your sale will be successful, so please contact us today.
Please either call us now on 01392 879414 or complete our Free Online Enquiry and we will soon be in touch.
Our full contact details can be found on our Contact Us page.
We look forward to hearing from you.