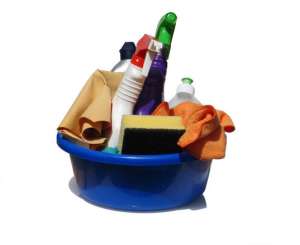 Whether you own a small domestic cleaning business or run a large scale contract cleaning company, the day will inevitably come when you decide it's time to hang up your rubber gloves and either retire, or invest your hard-earned capital in a new business project which doesn't involve cleaning up after other people.
The good news is that there's no shortage of buyers for established domestic and commercial cleaning companies, whether you're selling as a sole trader or a limited company. However, finding the right buyer is just the beginning. Once you've received an offer you're happy with you'll need to negotiate the finer commercial details of the deal as well as take various steps to legally transfer the different elements of your business.
It's important that you fully understand this process and seek expert legal advice if you want to maximise your profit and protect yourself against possible future risk.
Selling A Cleaning Business Solicitors 
If you want to secure the best possible deal in the shortest possible time, we're the people to come to. Unlike most other law firms, we specialise solely in business transfers for sellers and buyers of small and medium sized businesses across England and Wales, including businesses providing domestic, commercial and specialist cleaning services.
We will guide you through the process for selling your cleaning business and help ensure the smooth transfer of your clients and cleaning contracts, equipment and stock, systems, goodwill, staff and, where relevant, any business premises. Most importantly, we'll also make sure your sale agreement contains appropriate provisions to protect you against exposure to future liabilities. In short, we'll do everything we can to secure you a 'clean' exit, leaving you to enjoy your new found freedom.
Make a free enquiry
The sooner we become involved in the process of helping you to sell your domestic, commercial or specialist cleaning business the more likely it is that your sale will be successful, so please contact us today.
Please either call us now on 01392 879414 or complete our Free Online Enquiry and we will soon be in touch.
Our full contact details can be found on our Contact Us page.
We look forward to hearing from you.