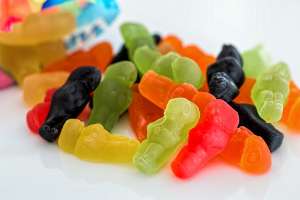 If you're thinking of buying your own shop – whether it be a Grocery Store, a Post Office and Convenience Store, an Off-Licence, a Newsagents or a good old-fashioned Sweet Shop – it pays to seek legal advice from a solicitor who specialises in business transfers and who understands the ins and outs of the retail industry.
No qualifications are required to run your own shop business but you will need good business judgement, a head for figures and a willingness to work long hours. In addition, you will need to do careful market research to ensure the business you're interested in is valued at a fair price and is viable moving forwards.  There's a lot to think about and that's before you even start to contemplate the legalities of transferring premises, assets, supplier contracts, licences and goodwill.
Whether you want to buy an independent business or are, perhaps, thinking of buying a franchise, you do need to be sure that you fully understand what is involved before you commit, or you could end up out of pocket and with your ambitions thwarted.
Truelegal: Solicitors acting for Grocery Stores, Post Office and Convenience Stores, Off-Licences, Newsagents and Sweet Shops 
Truelegal solicitors specialise solely in business transfers and have acted for buyers of many small and medium sized retail businesses across England and Wales.  Our expertise and experience in this area means that we can offer you great value, no-nonsense, practical advice that gets straight to the point, helping to ensure that you make the right choices.
We understand that owning your own shop or store is a huge personal undertaking – your finances and your reputation are at stake.  We will guide you through the process and help you structure a deal that ensures your business gets off to a flying start.
Make a free enquiry
The sooner we become involved in the process of helping you to buy your shop the more likely it is that your purchase will be successful, so please contact us today.
Please either call us now on 01392 879414 or complete our Free Online Enquiry and we will soon be in touch.
Our full contact details can be found on our Contact Us page.
We look forward to hearing from you.