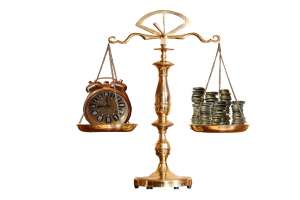 If you're thinking of buying or selling a business you probably know (or have been told) that you'll need the help of a solicitor. But there's commonly one niggling issue that prevents people like you from picking up the phone and that's a fear of how much solicitors' fees might cost you. After all, everyone knows solicitors are expensive, right?
If solicitors' charges are all a bit of a mystery to you, here are some guidelines to help you get the best value for money…
What legal fees will I have to pay to buy or sell my business?
First off, you should know that the longer you delay that call to a solicitor, and the further down the road your transaction proceeds without legal help, the more likely it is that your final bill for legal costs will be higher. Really.
Why? Because…
without legal guidance from a solicitor the more likely it is that you'll make a poor or misinformed decision in those early days that will come back to bite you at a later date, potentially leading to lost opportunities, disputes, delays and additional cost;
experienced business solicitors are well practised in the art of negotiation. Involve your solicitor at an early stage and he or she could help you maximise the sale price for your business, or agree a reduction in your purchase price;
a specialist business solicitor can advise on the best way to legally structure your deal so that you benefit from maximum tax efficiencies and protect yourself from exposure to risk (and additional cost) further down the line.
So, in short, the earlier you involve a solicitor with your business sale or purchase, the better value you will get.
How much do Solicitors charge for phone calls?
It's a question that gets asked a lot. And if you log on to any online forum you'd be forgiven for thinking that solicitors charge a thousand pounds for every minute they're on the phone. And that you'll get charged for the time it takes him or her to walk to water cooler and get a drink while they work on your file. Oh, and guess who's paying for those expensive biscuits you get offered when you attend a meeting?
Time to dispel a few myths about solicitors' charges…
How do Solicitors charge for their time?  
It's true that most solicitors charge by the hour for the time they spend on your matter and make a record of the minutes spent working on your file. The larger and more complex your job, the higher your final bill will be (you should not, however, be paying a thousand pounds per minute!).
However, the hourly rate such solicitors charge varies quite widely and will depend on a number of factors including their level of experience and the size, reputation and location of the firm they work for.
In addition, if you use the services of a large City law firm which offers distinct specialist services, you may well have more than one solicitor acting on different aspects of your deal – for example, a business solicitor and a commercial property solicitor – and be paying for the involvement of a trainee or a more junior solicitor who is learning the ropes.
If you do choose a law firm that charges by the hour, ask at the outset what the hourly rate/s will be and for an estimate of the total bill. Your solicitor should also keep you regularly updated about fees incurred as the matter progresses.
Ultimately, there is a legal requirement for solicitors' fees to be 'fair and reasonable' so, if you don't understand your bill or you think you've been overcharged, ask for a breakdown and question anything you're uncertain of.
Fixed fee Solicitors for Business Buyers and Business Sellers
For those of you who like a little more financial certainty, there are a small but growing number of solicitors, Truelegal included, who will do your work for a fixed fee.
It's an option that's attractive for many obvious reasons, not least because you can effectively plan your finances and have complete control over your budget. You can also sleep easy at night in the knowledge there will be no nasty surprises.
In our experience, offering fixed fee quotes is a no-brainer. Our clients really value having financial certainty about their legal fees at what can often be a stressful time in their lives.
And because buying and selling businesses is all that we do, we have sufficient knowledge and experience to give a competitive quote.
Make a free enquiry
Please browse our website to find out more about the services we offer to business buyers and business sellers. And, remember, we always give a fixed fee quote.
The sooner we become involved in the process of helping you to buy or sell your business the better value we can add and the more likely it is that your transaction will be successful, so please contact us today for a no-obligation chat about your requirements.
Please either call us now on 01392 879414 or complete our Free Online Enquiry and we will soon be in touch.
Our full contact details can be found on our Contact Us page.
We look forward to hearing from you.