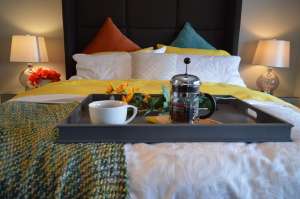 The UK tourism industry is one of the largest in the World and opportunities to buy hotels and guest houses in some wonderful tourist locations are always available for those looking to tap into the market. However, the industry is incredibly competitive and the success of your new venture will depend on more than just enthusiasm, long hours and the number of ensuite rooms with sea views you have.
The buying process for a hotel or guest house is far more complex than buying a house with many commercial and legal considerations to take into account.
Buying a Hotel Solicitors
Unlike your local high street solicitors, we specialise solely in business transfers and have acted for many buyers of hotels and guest houses across England and Wales. We are familiar with the particular challenges faced by those in the hospitality industry – including the complexities of buying or leasing a property that combines residential and commercial use – and can advise on the best legal structure for your personal circumstances.
We will also help you negotiate the raft of regulations, warranties and indemnities necessary to protect your investment and ensure the smooth handover of premises, knowledge, client base, systems, equipment, and, where relevant, staff, that are essential for you to maintain standards and visitor numbers from day one.  In short, we will help you avoid costly mistakes and ensure that your new business venture gets the best possible start.
What's more, we always quote a fixed fee, so you'll be able to budget for your legal costs from the outset and not have to worry about escalating costs.
Make a free enquiry
The sooner we become involved in the process of helping you to buy your hotel of guest house the more likely it is that your purchase will be successful, so please contact us today.
Please either call us now on 01392 879414 or complete our Free Online Enquiry and we will soon be in touch.
Our full contact details can be found on our Contact Us page.
We look forward to hearing from you.