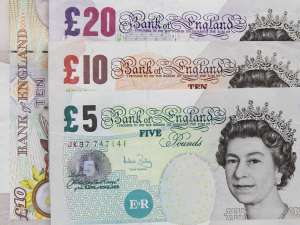 If you want to sell your IFA business you're not alone. The market has seen a period of consolidation over the past few years with many of the smaller players struggling to keep on top of regulatory change or create a profitable fee structure.
There are also, of course, industry success stories – those who have grown a successful IFA business and wish to cash in on the fruits of their labour.
Whatever your reason for selling, there is a competing business or an up and coming entrepreneur looking to snap up a bigger share of the market. The challenge lies in finding the right buyer.
3 point checklist for finding the right buyer for your IFA business
1. Get your business in order – in an ideal world you should begin preparing your business for sale at least 3 years in advance. Time and effort taken putting your books and paperwork in order, streamlining systems and reducing expenses, will reap dividends when it comes to sell.Depending on the reason for sale, this isn't always possible but an astute buyer will ask lots of questions and carry out a very thorough investigation of your business. If you don't have the answers, or the evidence to support your claims, serious buyers will quickly lose interest.
2.Get a realistic valuation – IFA businesses are typically valued at 3 x Recurring Fee Income but this may vary, up or down, depending on a range of factors including reputation, location, client profile, fee structure and retention levels.It's not unusual for prospective buyers to offer a much higher multiplier but be wary of offers that seem too good to be true – they often are.The best advice is to appoint a specialist IFA business broker to help you with the sale. He or she will be able to give you a realistic value for your IFA business and will also screen prospective buyers to weed out any timewasters and find the best cultural match for your clients. If you'd like to be put in touch with a reputable IFA business broker, get in touch with us.
3.Look for synergies – successful IFAs have a genuine desire to do the best for their clients, building up close, trusting relationships. So, when the time comes to sell it's about more than just accepting the first sensible offer.
It's in your interests to ensure that your clients stay happy after you're gone – particularly if you agree to a clawback mechanism in your contract that allows the buyer to deduct any lost fees from the asking price. That means finding a buyer who shares the same cultural values and will continue to service your clients to the same level they are accustomed to.
Again, a reputable broker will be invaluable in this process, carrying out their own investigations of prospective buyers and freeing up your time to get on with fee earning.
Make a free enquiry
The sooner we become involved in the process of helping you to sell your IFA business or client bank the more likely it is that your sale will be successful, so please contact us today.
Please either call us now on 01392 879414 or complete our Free Online Enquiry and we will soon be in touch.
Our full contact details can be found on our Contact Us page.
We look forward to hearing from you.