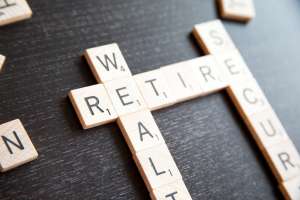 There are many reasons why IFAs choose to sell their business or client bank.  If you're lucky, the sale is part of a planned exit strategy that will give you the financial security you need either to retire or to invest in another business project.
But other IFAs are forced into selling their business or client bank through ill health or financial difficulty. Others simply become disillusioned or unable to cope with the industry's regulatory changes.
Whatever the reason for the sale of your IFA business, once committed, there are some important factors to consider which will impact both on the sale price you are able to achieve and your future security.
For example,
Will the sale be a sale of shares, a sale of assets and goodwill or just a sale of your client bank?
Are you looking for a clean exit or a phased exit with the option to continue servicing a smaller number of clients?
Are you willing to accept an earn out or deferred payment?
The decisions you make in these early stages of the sales process will be key to the final outcome so it pays to seek specialist legal advice as soon as possible to help structure the best deal for your personal circumstances.
Truelegal: Specialist solicitors acting for Sellers of IFA Businesses
At Truelegal we specialise solely in business sales and acquisitions and the associated transfer of commercial property. We have many years' of experience acting for sellers of small and medium sized businesses across the UK, including share sales and client bank sales for IFAs, which means you can be confident that your business sale will be in safe hands.
"I interviewed 3 other solicitors before I chose Martin Truman to help with the sale of my IFA business and would recommend others use Truelegal for their own business transactions. My experience was very good, and if all solicitors conducted themselves like Martin, the legal industry would have a better reputation."

Christopher Burt, CGB Financial Services Ltd
We will work with you to audit the legal and commercial health of your business so that you can maximise its value and avoid nasty surprises. We will also guide you through the sale process, help ensure a smooth handover and negotiate the raft of warranties and indemnities essential to protect your position post sale.
What's more, our in-depth understanding of the business transfer process and the financial services industry means that we can pass on cost savings to you without compromising on quality.
"I have used Truelegal and Martin on several transactions including two business sales. I have always found Martin easy to deal with and professional. He has helped guide me and my colleagues through the sales process, putting our interests first and balancing his time and efforts with ours and the commercial arrangements of the deal. He talks plain English and is easy to get along with. I would have no hesitation in recommending Martin and Truelegal to any other business owners based on my personal experiences."

Andrew Smith, AFH Wealth Management
Make a free enquiry
The sooner we become involved in the process of helping you to sell your IFA business the more likely it is that your sale will be successful, so please contact us today.
Please either call us now on 01392 879414 or complete our Free Online Enquiry and we will soon be in touch.
Our full contact details can be found on our Contact Us page.
We look forward to hearing from you.