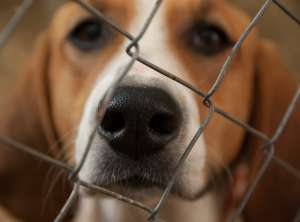 Want to sell your kennels or cattery? Unless you're being forced to sell quickly because of sudden ill health or financial necessity, the single most important thing you can do to maximise the value of your business is to allow yourself sufficient time to prepare it in advance. Ideally, you should be starting to prepare your kennels or cattery business for sale at least 3 years before you're ready to go.
To get the best price and enjoy a hassle free exit from the business there are 3 steps you need to follow…
3 steps to a successful kennels or cattery sale
Physical
First impressions count. Carry out a thorough inspection of the physical condition of your property, the land and the kennel and cattery facilities and try to look at them through the eyes of an objective third party. Do what you can to repair, modernise or spruce up the premises and facilities so that you can showcase your business in the best possible light. Do you have the correct planning permissions in place for all areas. Are there any environmental issues that need to be addressed, such as issues with drainage or a dispute brewing with neighbours over noise nuisance?
Financial
You'll also need to make sure your accounts are in order. More often than not, buyers of kennels and catteries need a business loan or mortgage to help finance the purchase. You can expect your trading accounts for at least the 3 years prior to the sale to be closely scrutinised.
You should also review your internal management systems  Are there efficiencies and/or improvements to be made? Alongside your property and attached land, your customer base is your biggest asset – how good is your record keeping? What about any relationships you have with staff and/or third party suppliers – are they properly documented?
Professional
Trying to sell your kennels or cattery business without professional help is short sighted and will actually cost you more in the long run.
Money and time spent on seeking early advice from a specialist business broker, a good accountant and a solicitor who specialises in business sales will help you get your business in the best possible shape to maximise its value and save you time you would otherwise spend later on in trying to weed out timewasters and resolve unforeseen sticking points.
Make a free enquiry
The sooner we become involved in the process of helping you to sell your kennels or cattery the more likely it is that your sake will be successful, so please contact us today.
Please either call us now on 01392 879414 or complete our Free Online Enquiry and we will soon be in touch.
Our full contact details can be found on our Contact Us page.
We look forward to hearing from you.