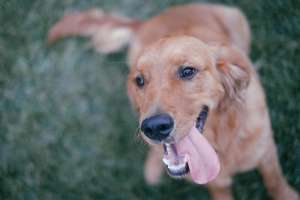 Thinking of selling your boarding kennels or cattery? Perhaps you're looking to retire. Or illness or deteriorating health are making the physical nature of the work a daily challenge. Or maybe you've simply fallen out of love with providing round-the-clock care for other people's precious pets.
Let's face it, owning and running a boarding kennels or cattery is relentless hard work.  
Boarding kennels and cattery solicitors
You'll probably know (or have been told) that you need to appoint a solicitor. And you may think that as you'll be moving out of your home you can just use a local conveyancing solicitor, but that would be a mistake.
When you sell a boarding kennels or cattery you're selling much more than a property and attached land – this is a business that you've (probably quite literally) invested many years of blood, sweat and tears in. Not to mention money. To achieve the best return on your investment and manage a clean exit from the business, you'll need specialist legal help.
Truelegal: specialist business sale solicitors
A specialist business solicitor will
help structure the best deal for you

work closely with you to package your sensitive business data and documentation in the best possible light and to disclose it to the buyer at the right time

put in place the necessary legal documentation to transfer ownership and protect you from future risk and liability.
And we can do just that. Unlike most other firms of solicitors, we are true specialists; buying and selling businesses is all that we do, including kennels and cattery businesses.  In fact, collectively, the Truelegal team has over 60 years' experience of working for business buyers and business sellers on transactions ranging in value from £50,000 to over £5m.
We're used to guiding sellers through the selling process and have a few tricks up our sleeve for avoiding or resolving common sticking points to get a deal done. We also work on a fixed fee basis which means you have control of your budget and don't have to worry about spiralling costs.
Make a free enquiry
The sooner we become involved in the process of helping you to buy your kennels or cattery business the more likely it is to run smoothly and be successful, so please contact us today.
Please either call us now on 01392 879414 or complete our Free Online Enquiry and we will soon be in touch.
Our full contact details can be found on our Contact Us page.
We look forward to hearing from you.