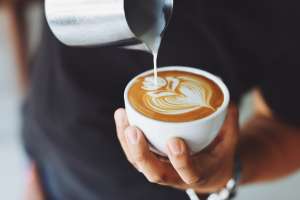 If you're thinking of selling your Café or Coffee Shop, it pays to seek help from a solicitor who specialises in business transfers and who understands the ins and outs of the hospitality industry.
Whatever your reason for selling – whether you're ready hang up your apron and retire, have achieved your goals and are looking for the next big idea or, perhaps, are struggling to make the business work – it is a complex process that is full of potential pitfalls.  Aside from the question of calculating a fair market value for your café or coffee shop business, there are many legal and commercial issues that need careful consideration if you want the process to run smoothly.
Truelegal: Specialist solicitors acting for Sellers of Cafés and Coffee Shops
Unlike most other law firms, at Truelegal we specialise solely in business transfers and have many years' of experience acting for sellers of small and medium sized businesses across England and Wales, including cafés and coffee shops.   We are familiar with the challenges faced by your industry and have the specialist knowledge and expertise to help ensure your business sale runs smoothly and without any nasty surprises.
"Dear Annette,

Thank you for helping with the sale of my cafe . As a new business owner you have been vital to help guide me through the process, and above all being very quick to action all requests. True Legal were so professional from the very first enquiry through to completion. I will be recommending your services to a business friend in the New Year."

Jessica Dean, Crafty Kids Café, Wolverhampton
We will guide you through the sale process and help ensure the smooth transfer of premises (leasehold or freehold), equipment and stock, systems, goodwill, supply contracts and staff. Equally as important, we will advise on the necessary steps required to protect your position post sale, including negotiating the raft of warranties and indemnities embedded within every sale document.
At all times, we will provide no-nonsense, practical advice that empowers you to make informed decisions.  What's more, our in-depth understanding of the business transfer process means that we can pass on cost savings to you without compromising on quality.
Make a free enquiry
The sooner we become involved in the process of helping you to sell your Café or Coffee Shop business the more likely it is that your sale will be successful, so please contact us today.
Please either call us now on 01392 879414 or complete our Free Online Enquiry and we will soon be in touch.
Our full contact details can be found on our Contact Us page.
We look forward to hearing from you.