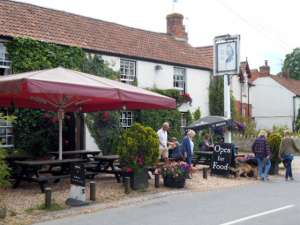 If you've made your final decision and are ready to sell up your pub lease or freehold pub, the next step is to find a suitable buyer who won't waste your time.
Potential buyers of pubs and bars fall into four main categories:
1.  The private equity pub consolidator.
2. The entrepreneurial pub owner looking to add one or two more complementary premises to his or her existing pub.
3. An employed bar or pub manager looking to buy his or her first pub.
4. One or more of your employees looking to buy into part or all of the business.  Or perhaps an existing minority shareholder or partner wanting to buy you out.
You may have had direct approaches from brokers or business transfer agents, some specialising in licensed premises, others more general sales agents.  If networking or finding your buyer is not your thing, then make sure you work with a reputable business broker or business transfer agent.  Their sales commission is usually easily justified by finding a buyer for your pub efficiently and at a good price. Contact us if you'd like us to put you in touch with an agent who can help you.
Once you have found a potential buyer, do spend some time understanding what is involved in the legal process of selling a bar or pub. Above all, make sure you find a solicitor who has experience of small business sales or, best of all, a firm like ours with pub specific selling experience – your local high street solicitor won't have the necessary knowledge or know-how for this type of work.
Make a free enquiry
The sooner we become involved in the process of helping you to sell your Bar or Pub the more likely it is that your sale will be successful, so please contact us today.
Please either call us now on 01392 879414 or complete our Free Online Enquiry and we will soon be in touch.
Our full contact details can be found on our Contact Us page.
We look forward to hearing from you.