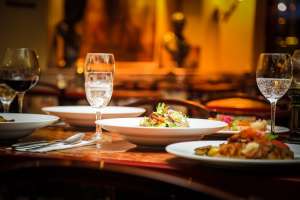 Just about anyone can set up their own restaurant business if they are prepared to put in long hours and work hard.
However, if you're thinking about buying a restaurant – whether it be for 20 covers or 200 covers – its future success will be as much dependent on your business model and the terms and conditions agreed in your purchase deal as on your own ambition and effort.
Buying a Restaurant Solicitors
"Excellent advice and value for money"

Andy Wood & Lynne Treganna Wood
At Truelegal we specialise solely in business transfers and have acted for buyers of many small and medium sized businesses across the England and Wales, including restaurant businesses.
Whether you're interested in buying a Thai Restaurant, an Italian Trattoria or a Gastro Pub, we can advise on the best legal structure for your business, help you negotiate the detailed freehold or leasehold property aspects and ensure the smooth handover of premises, systems, equipment, stock and staff.
We understand that owning your own Restaurant is a huge personal undertaking – your finances and your reputation are at stake. Our specialist knowledge of this sector and many years' experience mean we offer a safe pair of hands to guide you through the process.
What Are Solicitors' Costs For Buying A Restaurant?
Solicitors often get a bad press for lack of transparency with their legal costs. We understand that when you're buying a business you have enough things to worry about without the added fear of escalating legal costs so we always quote a fixed price for our services. Our extensive experience of buying and selling restaurants allows us to judge a fair price that gives you value for money and gives you control of your budget from the outset.
Make a free enquiry
The sooner we become involved in the process of helping you to buy your Restaurant the more likely it is that your purchase will be successful, so please contact us today.
Please either call us now on 01392 879414 or complete our Free Online Enquiry and we will soon be in touch.
Our full contact details can be found on our Contact Us page.
We look forward to hearing from you.