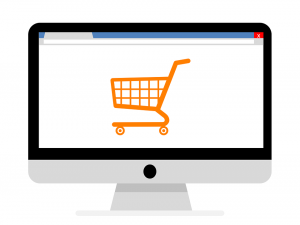 If you're thinking of buying your own e-commerce or online mail order business, you might be forgiven for believing that it's a low-cost, low-risk path to personal fortune; after all, any five minute internet search will reveal countless online retail businesses for sale, all claiming to offer 'unlimited earnings potential' from the comfort of your own home.
But, whilst there is no doubt that e-commerce is a fast-growing multi-million pound industry, there are many pitfalls awaiting unwary internet business buyers.  And as retail sales online increase, so does the legislation governing it.  So, whether you are interested in buying a turnkey Ebay business account, an affiliated website, an online business franchise or a retail and wholesale website with scope for expansion, it pays to seek advice from a specialist e-commerce business solicitor who can guide you through the complex legal and commercial considerations.
Specialist Solicitors For Buying An Online Business
At Truelegal we specialise solely in business transfers, including the purchase of internet and mail order businesses. We are familiar with the particular challenges faced by e-commerce entrepreneurs and offer no-nonsense practical advice so that, right from the outset, you can be confident you're making the right decisions and not exposing yourself to unnecessary risk.  Since way back in 2000 we have acted buyers and sellers of multi-million pound online business transfers right down to tiddlers that sell for £10,000.
As well as advising on your business model and the best legal structure for your business, we will guide you through the maze of warranties and indemnities, secure watertight non-compete clauses, and help with the smooth transfer of intellectual property rights, domains, hosting contracts, supplier leads, customer databases, distribution agreements and stock, premises and staff, if relevant.
And you'll be pleased to know that we always offer a fixed price for our services so you have certainty about your legal costs from the outset.
Make a free enquiry
The sooner we become involved in the process of helping you to buy your online business the more likely it is that your purchase will be successful, so please contact us today.
Please either call us now on 01392 879414 or complete our Free Online Enquiry and we will soon be in touch.
Our full contact details can be found on our Contact Us page.
We look forward to hearing from you.