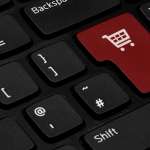 Internet legal compliance is important for anyone who owns a website or provides internet services of any description.
Many businesses who understand the importance of protecting themselves in their normal course of business simply neglect to protect themselves from claims and damages caused from people using their website.
If you have no terms and conditions or privacy statement on your website then the chances are that you are breaking the law. If someone suffers as a result, you could be liable to pay unlimited compensation.
If you sell goods or services from your website, then the consequences of not having the proper documentation on your site could be severe.
Essential Terms and Conditions For Online Business
Terms and conditions are important to protect your interests, even if you have no further interactions with your customers.
Terms are similar to those you may use in your normal course of business but must be specifically written for the internet. Your terms and conditions should cover the following points:
Acceptance of use of the information on your website
Changes and content
Links to other websites
Copyright protection
Disclaimers and limitation of liability
Indemnity
Your terms and conditions should be accessible from any page on the website. If you are particularly concerned about the use of your site, you might even wish to make acceptance a condition of entry.
If you sell from your website you should also include your sales agreement within your terms (see below).
Privacy Statement For Online Business
If you collect data or information about the users of your website, you should publish an easily accessible statement on your website about the way you collect and use data about them. Your privacy statement should include the following points:
The information you collect
What the information is used for
How you secure the information
Use of cookies
Credit card approval
Don't forget that you must also register with the Data Protection authorities if you have not already done so.
Sales Agreement For Online Business
If you sell goods and services from your website then you'll need a sales agreement specifically written for e-commerce. Your sales agreement should include the following points and be part of your purchasing procedures:
Conditions of acceptance of order
Order process
Price and terms of payment
Rights of the seller
Age of consent
Warranty
Delivery
Cancellation, returns and refunds
Limitation of liability
Most people combine their terms and conditions and sales agreement for convenience.
The above are the minimum you should have on your website for a basic level of internet legal compliance.
Other legal agreements online business owners should consider having include:
Linking Agreement
If you link to other websites, or exchange links, then you should have a linking agreement on your site. Amongst other things, this will indemnify you against any claims made by someone using the links on site.
Website Design Agreement
If you contract someone to build and/or maintain your web site for you, then it is important to have a clear and detailed website design agreement in place so that the design agency or designer knows what is expected of them. By providing clear development milestones you can keep your project on track and on budget. This agreement should also provide for you to evaluate your project before signing-off on it thus ensuring that you receive what you have paid for. It is also important to establish who owns copyright in what.
Make a free enquiry
We are solicitors who specialise solely in working with business buyers and business sellers from across England and Wales, including buyers and sellers of online businesses.
If you're thinking of buying or selling an online business, or would like some help or advice in relation to legal compliance of your website, please either call us on 01392 879414 or complete our Free Online Enquiry and we will soon be in touch.
Our full contact details can be found on our Contact Us page.
We look forward to hearing from you.