Owning a boarding kennels or cattery is a lifestyle choice. For many, the prospect of working with animals, being your own boss, living in a beautiful rural location and never having to commute further than the front door-step, is a massive attraction.
However, buying and running a boarding kennels or cattery is not easy and there are many factors you should consider before taking the plunge. Some of these are set out below…
Want to buy a Boarding Kennels or Cattery?
If you're thinking of buying a Boarding Kennels or Cattery, there are some important questions you need to ask yourself first: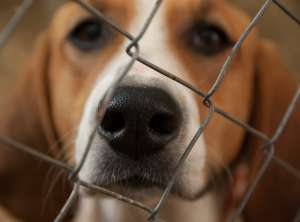 Can you afford it? Kennel and cattery businesses tend to be linked with premises that have a reasonable amount of land and which are located in rural or semi-rural areas. As such, you can expect to have to pay from £300,000 to £1m+ simply to buy your business and residential premises and may need to apply for a business loan or mortgage. You will, of course, also have to calculate whether the business is actually profitable. This will require a thorough review of the accounts. In addition, you will need to factor in costs for professional advice from solicitors and accountants.

Are the premises and kennels/pens structurally sound and in good order? If there has been little investment in the business over the years, expensive modernisation or replacement may soon be required to make the animal areas fit for purpose, otherwise you could be in danger of losing your Animal Boarding Establishment Licence. Your own accommodation may require repair or modernisation too.

Are there any environmental problems associated with the business, eg, issues with waste disposal, drainage or noise causing offence to neighbours? Any such problems could prove costly and time-consuming to resolve.

Are the necessary planning consents in place for all areas of the establishment, including any DIY extensions to kennels and catteries?

Are there any existing staff? If, so, on what basis are they employed? The Transfer of Undertakings (Protection of Employment) Regulations 2006 (TUPE) exists to protect the rights of employees when a business changes owner. It could be that staff and their liabilities will transfer with the business – whether you want them to or not. Even if there are no existing staff you may need to factor in the expense of hiring someone to help if you hope to ever enjoy any time off.

How good is the competition? If there are other kennel or cattery establishments in your area, you'll need to suss them out and decide whether you can confidently compete for business. Pet owners tend to remain loyal to a cattery or kennels once they have found a place where their dog or cat is happy. What, if anything, can you do differently to attract new business?
Make a free enquiry
The sooner we become involved in the process of helping you to buy your Pub business the more likely it is that your purchase will be successful, so please contact us today.
Please either call us now on 01392 879414 or complete our Free Online Enquiry and we will soon be in touch.
Our full contact details can be found on our Contact Us page.
We look forward to hearing from you.