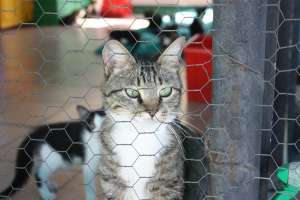 Starting your own kennel or cattery from scratch is a possibility but the chances of finding a suitable property in a suitable location and at an acceptable price are fairly slim. And, even if you do, you'll have to apply for planning permission with no guarantees that it will be granted.
It's more common, and more straightforward, to buy an existing boarding kennels or cattery business as a 'going concern'. These tend to be advertised 'for sale' through the websites of specialist business brokers and transfer agents which you can find through doing an online search.
We work very closely with a number of reputable business brokers from across the UK. If you'd like to be put in touch with a broker who can help find a suitable business opportunity in your area, please contact us.
Make a free enquiry
The sooner we become involved in the process of helping you to buy your kennels or cattery business the more likely it is that your purchase will be successful, so please contact us today.
Please either call us now on 01392 879414 or complete our Free Online Enquiry and we will soon be in touch.
Our full contact details can be found on our Contact Us page.
We look forward to hearing from you.