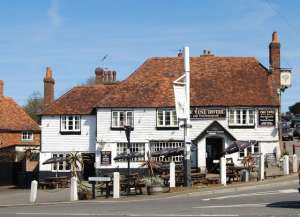 So, you've decided you want to run your own pub or bar – exciting times! But before you take the plunge, give some consideration to which type of pub is best suited to your experience and available finance.
Pub tenancy
Pros:
good for those with no previous experience of running a pub or of working in hospitality – help and support provided by the Landlord
relatively low risk, low cost way to get started (around £15k to £50k)
no responsibility for repairs and maintenance to premises
generally only 1-3 years in length, allowing a fairly swift and painless exit should you decide it's not for you.
Cons:
monthly rent payment
security deposit upfront
tenancy non-assignable
you only buy the fixtures, fittings and stock and have no interest in the property
tied in to buying beer and related products from the Landlord
limited opportunities to make a return on your investment.
Pub lease
Pros:
good for those who already have some experience of running a pub, or who have worked in the hospitality sector
variable levels of ongoing help and support from breweries/pubcos
pub leases tend to last for between 5 and 25 years, giving you sufficient security of tenure to work at growing a profitable business
you usually have the option to assign (sell) the lease to a third party (check the terms of your lease) before the end of the term should you need to get out
potential to sell the lease/business on for financial gain.
Cons:
greater start up costs (leases start from around £50k to £250k and you will need to instruct a solicitor to review and negotiate the lease and sale contract)
like a tenancy arrangement, expect to be tied into buying wet and dry products from the Landlord, quite often at a substantial mark up
monthly rental payment – check the terms of your lease to be clear on when and, crucially, by how much the rent may increase throughout the period of the lease
obligation to insure the premises and responsibility for repairs and maintenance to interior and, often, exterior of pub
some of the big Pubco Landlords, such as Punch Taverns, Enterprise Inns, Admiral Taverns and Greene King, have earned a reputation for squeezing their tenants for rent and tied products. However, the introduction of the Pubs Code 2016 may help to redress the balance of power in favour of Pubco lessees.
Freehold bar or pub
Pros:
you will own the premises, which are likely to increase in value over time
you will have complete control over the wet and dry products that you choose to stock giving you the opportunity to shop around for discounts and make a greater profit
you have long term stability allowing you to plan and to grow the business as you choose
Cons:
much greater start up costs. Freehold pubs cost anywhere between £100k and £1.5m+, depending on size, location and reputation, and most lenders will require a 30% investment from you
you will have minimal help and support – freehold pub ownership is generally for those who are experienced in running a pub or have previous hospitality experience
you will be solely responsible for the costs of repair and maintenance to the premises
although you will be free from tied products this does mean that you will have to set time aside to seek out and negotiate deals with brewers and other suppliers.
Make a free enquiry
The sooner we become involved in the process of helping you to buy your Pub or Bar business the more likely it is that your purchase will be successful, so please contact us today.
Please either call us now on 01392 879414 or complete our Free Online Enquiry and we will soon be in touch.
Our full contact details can be found on our Contact Us page.
We look forward to hearing from you.
[/fusion_text][/fusion_builder_column][/fusion_builder_row][/fusion_builder_container]