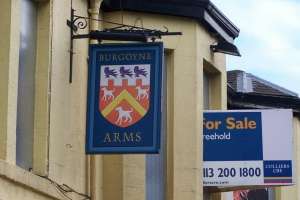 If you're ready to buy a pub or bar, whether it be freehold or leasehold, you'll want to do your research and see what's available on the market.
Most people new to the pub trade will find their new pub or bar through the following sources:
General website listings – there are many of these on the web.  We've compiled a database of the better ones – please send us a query through our contact form and we'll email you a copy to point you in the right direction.
Business or Pub Transfer Agents – we deal with selling agents in our day to day dealings and are happy to recommend ones we think are the most professional – send us a query through our contact form and we'll put you in touch.
Word of mouth – we often find that our clients have started the process by asking the owner of their favourite pub or bar, or one they like the feel of when visiting.
PubCo – one of the pub chains such as Punch Taverns or Enterprise Inns
Once you have found a potential pub or bar for sale, or created a short list, do spend some time understanding what's involved in the legal process of buying a pub.  Make sure you find a solicitor who has experience of small business purchases or, best of all, a firm like ours with specific pub and bar buying experience.
Make a free enquiry
If you're considering buying a pub or bar and have a question or concern, we can help. Please either call us now on 01392 879414 or complete our Free Online Enquiry and we will soon be in touch.
Our full contact details can be found on our Contact Us page.
We look forward to hearing from you.