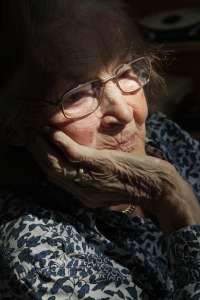 There are many reasons for selling a care home or nursing home business, including retirement, change in family circumstances and strategic decisions. Perhaps you've come up against one too many legislative hurdles and can't secure the finance to make necessary alterations to your premises.
Whatever the reason for selling your care home business, the route can be long, stressful and full of potential pitfalls. You'll quickly realise that it requires skills and knowledge that are way outside your comfort zone.  Whether or not you achieve a successful outcome will depend on careful planning and consideration of many complex legal and commercial issues.
Seeking expert advice from a specialist business transfer solicitor who is familiar with the particular challenges of the care home industry will give you peace of mind that you are doing everything possible to maximise the value of your business and achieve a hassle-free sale.
Selling A Care Home Solicitors
Unlike most other law firms, our solicitors specialise solely in business transfers and have many years' experience of acting for business buyers and business sellers across England and Wales, including those buying and selling care homes.
We're familiar with Care Quality Commission regulations and, whether you're selling a large freehold nursing home or a small residential care home, we can help shape your business, guide you through the process and give you no-nonsense, practical advice to help ensure you achieve a smooth handover of premises, assets, systems, knowledge, patients and staff. We'll also negotiate a watertight sales contract to protect your position post sale. And all for a fixed price fee that we will agree with you in advance.
Make a free enquiry
The sooner we become involved in the process of helping you to sell your care home or nursing home the more likely it is that your sale will be successful, so please contact us today.
Please either call us now on 01392 879414 or complete our Free Online Enquiry and we will soon be in touch.
Our full contact details can be found on our Contact Us page.
We look forward to hearing from you.