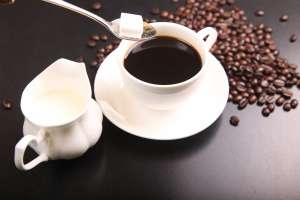 Café culture is rapidly increasing in popularity in the UK and, with no formal qualifications required, just about anyone can set up their own café or coffee shop business.
However, you will need more than just drive and enthusiasm to succeed.  Whether or not your café business is successful will depend on many factors, including the 30 incorporated into the 6 categories below:
1. Premises – location, size and layout. Is there plenty of passing traffic? What are the demographics of the area? What other neighbouring shops and amenities are there? Is there free parking? Are there any town planning proposals in the pipeline? Is there any local competition and, if so, what can you offer as an alternative and/or improvement? Is there sufficient room for your needs? As a general rule of thumb, a small café or coffee shop with 15-45 covers will require 500-1000 square feet, 45-100 covers will require at least 1000 square feet and a large café or coffee shop with over 100 covers will require a minimum of 2000 square feet. Is the kitchen adequate for what you have in mind? Is there room for an internet area if you want one? Will it be possible to have tables outside?
2. Fair price? – will your café or coffee shop business provide a sustainable return (allowing for running costs) that will enable you to pay off the purchase price within a few years? Does it already have a good reputation and a strong client base? Is there potential for growth or an extension of hours of business? Are there any equipment leases, bank loans or overdrafts? A well run café or coffee shop will typically make between 5% and 8% profit.
3. Legal considerations – are the premises subject to a lease? Is there an appropriate commercial licence in place? Have you investigated the cost of insurance? Are you up to speed with statutory regulations relating to hygiene, food safety and fire safety? Is there an alcohol licence in place if you need one?  If you don't read the small-print of your licence agreement, insurance terms or lease, you may find yourself stung for unexpected costs, unable to run the business as you had intended, or trapped in an unfavourable contract that could endanger the long-term viability of your business.
4. Legal structure – should you set up as a sole proprietor, partnership, or a limited liability company or partnership? The legal structure of your business will have implications for its future growth.
5. Concept – Can you create a niche in the market? If your premises are in a location with other café or coffee shop competitors, will your concept ensure you get your share of the footfall?  Do you have specific ideas for interior décor and menus? Will the premises need total refurbishment? It's hugely important that you hit the streets and carefully research what others in the business are doing and which cafés in your locality are successful and why.
6. Staff – Will you need to take on existing staff or establish your own team? Is the knowledge or expertise of the existing proprietor or staff essential to the continued success of the business?
These are just some of the factors to consider when buying a café or coffee shop business.  A solicitor with specialist expertise in business transfers, like Truelegal, will help guide you through the process, give you the confidence to make informed decisions and ensure that you don't make costly mistakes.
Make a free enquiry
The sooner we become involved in the process of helping you to buy your café or coffee shop business the more likely it is that your deal will be successful, so please contact us today.
Please either call us now on 01392 879414 or complete our Free Online Enquiry and we will soon be in touch.
Our full contact details can be found on our Contact Us page.