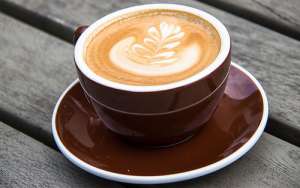 The process below outlines the steps involved in buying an existing Café business or coffee shop.  If you wish to buy a franchised café, the process will be slightly different and we are happy to advise on this.
Step-by-step legal process for buying a café or coffee shop
Step 1
Once you have found a café or coffee shop that you believe meets all of your criteria you will need to agree a deal price and structure, which is usually summarised in a Heads of Terms or Memorandum of Sale.  Even though this document is not usually legally binding, it usually sets out the deal structure and key expectations of both buyer and seller so it pays to have some legal input at this stage. Make sure you appoint, or at least talk to, a solicitor before you sign even a non-binding Heads of Terms or Memo of Sale.
Step 2
Due diligence – this is the investigatory stage of the process where as a prudent buyer you seek to establish what you are buying.  Clever buyers will work closely with their legal advisors at this stage to ask the right questions of the seller and thoroughly review the business data and documentation.
An experienced café purchase solicitor will manage this process efficiently and to your advantage.  At Truelegal we make full use of virtual datarooms for due diligence. This greatly enhances speed, transparency, efficiency and traceability, making life much less stressful for our clients and ensuring that all documentation is stored electronically for future use when running the business.
Step 3
The Business Purchase or Sale Agreement is the key document, together with the Lease and Lease Transfer (Licence to Assign) documentation.  Your solicitor needs to make sure that the right warranties and indemnities are included to protect your investment.  It is essential you understand what you are agreeing to, particularly in relation to the lease obligations (for example, repairing obligations).
Step 4
Alongside the main agreements there will be other issues where advice is required.  A prime example is dealing with employed and temporary staff. Where you are buying the business goodwill, you will need to become very familiar with TUPE legislation which has a number of pitfalls for ill-advised buyers.
Another area where café and coffee shop buyers often come unstuck is in underestimating the process of getting consent from landlords to the transfer of the property leases, equipment leases or bank loans and overdrafts.  It is important to prioritise the obtaining of such consents at an early stage and we can help you do this.
Make a free enquiry
The sooner we become involved in the process of helping you to buy your Café or Coffee Shop business the more likely it is that your purchase will be successful, so please contact us today.
Please either call us now on 01392 879414 or complete our Free Online Enquiry and we will soon be in touch.
Our full contact details can be found on our Contact Us page.
We look forward to hearing from you.