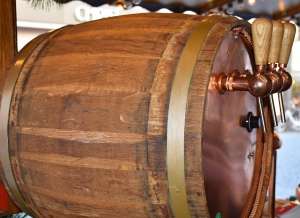 Following a period of embarrassing delay and uncertainty (while the Department for Business Innovation & Skills addressed some last-minute drafting anomalies), the long-awaited new Pubs Code finally came into force on 21st July 2016. Whilst the delay meant that many disgruntled tenants missed out on the opportunity to enforce new rights in their own summer rent reviews, moving forward, the Code promises to create a much fairer balance of power between licensees and their pubco landlords.
Pubs Code 2016 – a fairer deal for those buying a leasehold pub?
If you are thinking about, or in the process of, buying a leasehold pub belonging to one of the large pubcos, the Pubs Code will not initially affect the type of business model you inherit. You will, as part of the purchase process, still be required to accept an assignment of the seller's existing lease. That lease will almost certainly contain non-negotiable terms that tie you in to buying your beer and other products from your pubco landlord at fixed prices.
However, the regulations introduced by the Code will give you improved rights and protections as your business develops. In particular the right to request a Market Rent Only (MRO) assessment on the occurrence of any one of the following circumstances:
renewal of your lease agreement at the end of the term or,
if earlier, at your next rent review (you should have to wait no longer than 5 years), or
if at any time your pubco introduces a price increase on tied products which is in excess of the relevant Product Price Index, or
if at any time there is a 'substantial change in circumstances' of an economic, environmental or employment nature that threatens a long-term negative impact on trade for your pub or pubs in the immediate local area, or as a direct consequence of changes in the tie imposed by the pubco.
With that in mind, as part of your purchase negotiations you should pay particular attention both to the remaining term of the lease and to the provisions which relate to rent review dates, so that you fully understand the earliest point at which you will have the opportunity to renegotiate the financial boundaries of your tenant relationship.
Pubs Code 2016: process for activating a market rent assessment
As the tenant of a pubco you will have to wait to receive your landlord's new rent or renewal proposal before you can request an MRO assessment. You will then have 21 days within which to decide a) whether to continue as a tied tenant on the pubco's standard terms b) whether to try and negotiate a partial tie release or c) whether to make an MRO request. If you're not happy with the constraints of the tied arrangement and choose to make an MRO request, the landlord must respond with an MRO proposal within 28 days. You will then have 56 days within which to agree a free of tie rent.
Calling time on disputes: the role of the Pubs Code Adjudicator
Should your MRO negotiations stall, help will be at hand in the guise of a newly appointed Pubs Code Adjudicator, Paul Newby, whose job it will also be to determine disputes about whether an MRO triggering event has occurred. For further information about the impact of the Pubs Code regulations, or to make a referral or get free advice in relation to a dispute, tenants can visit the Pubs Code Adjudicator's website.
If you're looking to buy a pub and would like a free, no-obligation consultation
with a specialist business solicitor familiar with the industry,
contact Truelegal on 01392 879414.