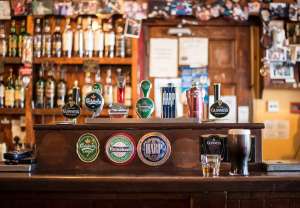 As specialist pub sector solicitors, we are advising an increasing number of tied pubco tenants about rent proposals, rent assessments and the renegotiation of leases. On the face of it, the newly introduced Pubs Code 2016 puts pubco tenants in a much stronger position to obtain a fair deal from their landlords, including an option to request a Market Rent Only tenancy in certain circumstances. However, there are still concerns around implementation of the Code.
Shaky start for Pubs Code Adjudicator
It's never ideal to start a new job in the face of a call for your dismissal, but that's exactly what's happened to Paul Newby, the new Pubs Code Adjudicator. His appointment followed the introduction of the Pubs Code on 21st July and his remit includes adjudication of disputes relating to alleged breaches of the new regulations.
Can pubco tenants be confident of unbiased Pubs Code adjudication?
However, pubco tenants' delight at the long-awaited introduction of the Code quickly turned to skepticism following revelations that Mr Newby failed to disclose information about time he spent working with pubcos at his former job with Fleurets – the implication being that his future judgement may not be entirely unbiased. Campaigners have now called on the new Secretary of State, Greg Clark, to sack the first Pubs Code Adjudicator, saying that he will be unable to command the trust of pub tenants.
Pubs Code consultation process too late?
As if that wasn't enough of a headache to contend with, Mr Newby is also bearing the brunt of criticism that the Pubs Code consultation process – which seeks views from pub industry stakeholders in relation to the proposed draft guidelines for investigating and acting on breaches of the Code – has come too late.
The consultation process didn't begin until after the Pubs Code came into force and the deadline for responses is 30th September. Many in the industry claim that pubcos have been quick to take advantage of this period of uncertainty; there are suggestions that some are trying to shorten the time available to tenants to enforce their rights or are failing to disclose all relevant information relating to rent assessments of proposals for tenancies.
Pubco tenants unsure of their rights should seek specialist advice
It's a far from satisfactory situation which is leaving some pubco tenants frustrated and confused. Paul Newby has tried to calm tensions saying: 'I expect pub-owning businesses to act in a manner that does not inhibit a tied tenant from accessing their rights under the Pubs Code, providing all relevant information quickly and clearly.' He has also asserted that the consultation process should not prevent parties in the meantime from seeking redress in the face of a dispute.
However, what is clear is that if you feel you are being unfairly treated by your pubco landlord you should seek specialist advice as soon as possible. And with many years' experience of working with those in the pub sector across England and Wales, Truelegal can help you identify your rights and negotiate the best tenancy arrangement for you.
Make a free enquiry
Got a question or concern about your pub lease? Please either call us now on 01392 879414 or complete our Free Online Enquiry and we'll get back to you ASAP.
Our full contact details can be found on our Contact Us page.
We look forward to hearing from you.