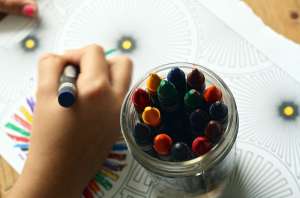 The childcare industry is one of the fastest growing in the UK and buying your own Children's Nursery or Pre-School can be hugely rewarding and satisfying if you're prepared to put in the hard work. But, whether you're interested in buying a nursery franchise or in setting up your own independent day nursery, you'll quickly discover that it's a much more complex process than simply finding the right location, property and staff.
Owning a children's nursery is a significant long-term financial commitment. Alongside the more practical considerations, such as classroom sizes, kitchen facilities and car parking, the future success of your children's nursery business will be dependent on how you manage the many important legal and commercial considerations.  It makes sense, then, to engage the services of a specialist business transfer solicitor who will help ensure that your business model is sound and that all the necessary legal checks are in place.
Truelegal: Specialist solicitors acting for buyers of Children's Nursery Schools and Pre-Schools
Unlike most other firms of solicitors, Truelegal solicitors specialise solely in business transfers and have many years of experience acting for buyers of different sizes and types of business across England and Wales. Whether you're interested in owning a large independent nursery school providing day care for 100+ children, or a small day nursery for 20 children,  we can guide you through the process and give you no-nonsense, practical advice to help ensure you make the right choices from the outset.
"I was extremely satisfied with the level of legal advice and customer care I received from Truelegal. The service was brilliant!"

Caroline Adams, Surrey
When buying an existing children's nursery  it is crucial that day-to-day operations are not disrupted.  As well as ensuring the smooth handover of premises (leasehold or freehold), assets, systems, knowledge, data  and staff, we will help you negotiate the many warranties and indemnities that are essential to protect your investment. What's more, our in-depth knowledge of business acquisitions means that we can pass on cost savings to you without the need to compromise on quality.
Make a free enquiry
The sooner we become involved in the process of helping you to buy your Children's Nursery the more likely it is that your purchase will be successful, so please contact us today.
Please either call us now on 01392 879414 or complete our Free Online Enquiry and we will soon be in touch.
Our full contact details can be found on our Contact Us page.
We look forward to hearing from you.