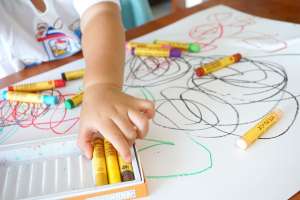 Whether you're looking to buy or sell a children's day nursery business or pre-school, you'll have a vested interest in knowing whether the valuation is fair.
There are, of course, business brokers who specialise in valuing and marketing children's day nurseries (contact us if you'd like to be put in touch). However, it's always helpful for you to have some knowledge and understanding of the various factors on which the valuation will be based.
Key factors affecting the valuation of a Children's Day Nursery
1. THE PROPERTY
Children's day nurseries operate from a wide range of different premises. The nature and condition of those premises can have a significant effect on the valuation of the business as a whole. Factors that will be taken into consideration include:
a) Freehold, Leasehold or Licence to Occupy?
Freehold property gives children's nursery business owners exclusive occupation of the premises, offering long-term security together with the potential to alter and/or extend the premises to accommodate the growing needs of the business.
As such, freehold nursery premises significantly enhance the overall valuation of the business. What's more, banks will generally lend buyers up to 75% of the purchase price for the business when there is an associated freehold property (as opposed to less than 50% when the premises are leasehold), which makes the business a more attractive proposition for a wider pool of potential buyers.
Leasehold properties limit tenants' occupation and use of the premises for a specific period of time. The value attributed to a leasehold property will, therefore, depend very much on the terms of the lease.
For example, a lease that only has 3 years left to run, contains onerous rent review provisions, extensive repair and maintenance obligations and an uncooperative or troublesome landlord, will have the effect of reducing the overall value of the nursery business. A lease that has more than 25yrs of its term remaining, on the other hand, will be valued more positively, particularly if the nursery is in a good location (see below).
Finally, some children's day nursery businesses occupy premises under a more restrictive Licence to Occupy; often small day nurseries or pre-schools which occupy church halls.  Such licences are, typically, granted on a rolling 12 month basis and restrict the licensee's use to a particular area of a property and for a specific use. It's also usual for either party to have the right to terminate the licence on giving very short notice.
The temporary and restrictive nature of a licence to occupy will significantly reduce the overall value of a nursery business, although nurseries and pre-schools which operate on this basis tend to be on a much smaller scale in any event.
b) Fixtures, fittings and equipment
A nursery's inventory of assets can run into many pages so, identifying what's included in the sale and establishing a current value is an important part of assessing the overall valuation of the business.
c) Operating capacity
Ultimately, the operating capacity of the business will be dictated by the physical constraints of the premises and whether or not there is scope to extend. In its crudest sense, the potential profit of a children's day nursery business will be capped by the possible number of 'bums on seats' – and this will influence the business valuation.
d) Location
Convenience is high on the list of priorities for busy working parents when choosing a nursery setting for their children.
Most of a nursery's business will come from parents living less than 5 miles away. The success of a children's day nursery business, then, will be closely tied in with the demographics of the immediate area. Nurseries established in prime locations, in conurbations popular with young families, will be more highly valued.
Good access to and from the nursery premises is also key to attracting new customers, as is easy and adequate car parking.
e) Condition
Modern, purpose-built day nursery premises will achieve a higher valuation than nurseries occupying older premises that have been adapted for the purpose and which may have a cumbersome layout and/or require significant and costly ongoing maintenance and repair.
2. THE BUSINESS
Ultimately, the valuation of a children's nursery business will come down to the cold, hard figures: it will not reflect the blood, sweat and tears that have gone into creating and growing it. This can be a bitter pill to swallow for some sellers of children's nursery businesses.
Factors taken into account will include:
a) Financial performance
The key factor to determine the value of the business will be an assessment of its profitability. Many sellers will wax lyrical about the amazing potential for future growth but, when it comes to arriving at a valuation, little heed is normally paid to their enthusiasm. Potential is just that.
Instead, profitability is normally calculated by taking a weighted average of the business's earnings before interest and tax (EBIT) from the last 3yrs of accounts and then applying a multiplier to that value. The multiplier applied by an independent valuer will depend on market forces at the time of sale. It may be in the region of 1.25 to 2.5 where the nursery premises are leasehold, or 4.25 to 6.25 where the premises are freehold.
b) Occupancy rates
Larger children's nurseries offer greater capacity and should also benefit from operational economies of scale. However, the physical operating capacity of the nursery premises won't always translate to consistent occupancy rates. A children's nursery business that is poorly managed, marketed or operated – or which has location or access issues – may have low occupancy rates.
It's also worth considering how many spaces are currently allocated to children qualifying for the government's free 30 hours of childcare. The general consensus is that the funding provided by local authorities for such places is woefully inadequate with many nursery owners having to resort to creative measures to try and make these places pay.
c) Reputation
Reputation is a key factor in valuing a children's nursery business and forms part of the 'goodwill' of the business. The most recent OFSTED rating is obviously important but will form only part of the picture.
Brand identity, customer base, customer satisfaction and employee satisfaction all contribute to the reputation of the business and will be considered when assessing the value of the goodwill.
d) Staff
How many employees are there, what are their qualifications and what are their terms and conditions of employment? This will impact both on the number of children the nursery can accommodate in each age category and on the overheads of the business.
Does the nursery business, for some reason, have difficulties retaining a full complement of staff? Whilst, to a certain extent, the early years sector as a whole is facing recruitment challenges (thanks, in part, to Brexit), a nursery business with a particularly high turnover of staff is likely to be hiding other issues.
e) Competition
How many other children's day nurseries are there within a 10 mile radius of the business? What is their reputation and what kind of set up and rates do they offer?
If there is direct competition from a successful rival, do the demographics of the business's catchment area provide a sufficient pool of prospective customers to maintain a healthy income stream?
Will the seller agree to the inclusion of a non-compete clause in the sale contract?
f) Circumstances of sale
Occasionally, a seller's personal circumstances can affect a valuation. For example, if the seller is in poor health, or the nursery is run as a partnership and there are relationship issues, a quick sale may be more important than achieving a full price.
A final word on how to value a children's nursery business…
Whilst all of the factors listed above are relevant to establishing a fair value for a children's nursery business, the most important point to realise is that a nursery business is only worth as much as a buyer is willing to pay – and a bank is willing to lend!
Bear in mind, also, that much of the detail required to establish whether the figures stack up won't be uncovered until after an offer is made and the buyer, with a solicitors' help, gets responses to pre-contract enquiries (a process known as 'due diligence').
The outcome of due diligence – and the warranties and indemnities that the seller is prepared to give in response – may also affect the agreed final price.
Make a free enquiry
We are solicitors who specialise solely in working with business buyers and sellers in England and Wales. The sooner we become involved in the process of helping you to buy or sell your Children's Nursery business the more likely it is that your purchase will be successful, so please contact us today.
Please either call us now on 01392 879414 or complete our Free Online Enquiry and we will soon be in touch.
Our full contact details can be found on our Contact Us page.
We look forward to hearing from you.