If you're thinking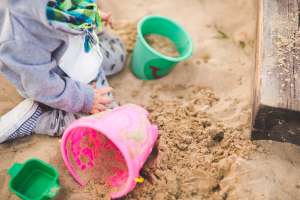 about selling your nursery or pre-school you'll be at the start of what will be an intensive and emotional journey.  You put your heart and soul into growing and running your business and will have formed close relationships with staff, parents and children.  It can be a real wrench to let it go. Having to simultaneously face the mountain of legal and commercial considerations that arise as part of the sales process can be overwhelming.
Whatever your reasons for selling your childcare business and moving on – whether it be time to retire, start a new venture or relocate – it pays to seek legal advice from a solicitor who specialises in business transfers, has knowledge of your industry, and can guide you through the complex sale process with the minimum amount of stress.
Truelegal: Specialist Solicitors For Selling A Nursery Or Pre-School
Unlike most other solicitors, we specialise solely in business transfers and have acted for sellers of many small and medium sized businesses across England and Wales, including childcare businesses.  We are familiar with the particular challenges you face and will give you no-nonsense, practical advice to help ensure a trouble-free sale.
We will help you shape your business so that it is presented in its best possible light and guide you through the sale process step by step.  We understand the importance of minimising disruption to your day-to-day operations and, throughout the process, will work with you to ensure a smooth handover of premises (freehold or leasehold), equipment and stock, goodwill, data, supply contracts and staff.  We will also negotiate a watertight sales contract so that you're protected from any post-sale hassle – and all for a fixed price fee we'll agree with you at the outset.
"I found you on a google search and was worried as you had not been personally recommended to me but on my initial telephone conversation with Martin he appeared very knowledgeable about selling a pre-school and took a lot of time to clearly explain the process of selling a business. Amanda took over and guided us through selling the business, she was never too busy to help and advice us. When there was a last minute hiccup at the end of our business transaction Amanda went out of her way to help us. Thank you for guiding us through what could have been a very stressful experience."

Stella Mitchell, Guildford
Make a free enquiry
The sooner we become involved in the process of helping you to sell your nursery or pre-school the more likely it is that your sale will be successful, so please contact us today.
Please either call us now on 01392 879414 or complete our Free Online Enquiry and we will soon be in touch.
Our full contact details can be found on our Contact Us page.
We look forward to hearing from you.