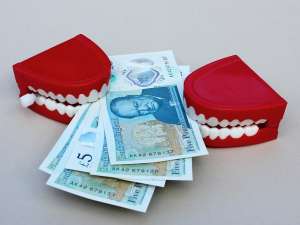 At Truelegal, we continue to see a period of consolidation within the lettings industry as many agents seek to increase their market share by buying up the competition.
Fears that Brexit might stall the property market appear, as yet, to be unfounded and good lettings agents continue to make a tidy and reliable profit. But, if you're thinking about buying a lettings agency – whether it be your first foray into the property market or a strategic move to expand your existing business – you need to be alert to the potential pitfalls.
How to value a lettings business
First things first, some owners have unrealistically high expectations of the value of their agency. It's not unheard of for sellers to ask for a sum equivalent to 4 or 5 times their fees. If you're looking to buy and have come across a lettings business valued in this way, you should tread very carefully.
The asking price for a lettings agency will, of course, depend on a number of factors, including the number of properties on the books, the amount of fees involved, the desirability of the agency in terms of its location and reputation, and whether the price includes any assets such as premises and IT systems.
Typically, the price will be based either on a multiple of gross recurring fees or net profit. But never take any valuation at face value. The most important factor in ensuring you don't pay over the odds your lettings business is thorough due diligence: that is to say, a careful investigation of the health of the business. And, for this, you're best to employ specialist expertise from solicitors who are familiar with the industry.
Effective due diligence is key to buying a successful lettings agency
If you've found a lettings business you want to buy and have had an offer accepted you must then work quickly to make sufficient enquiries of the seller to satisfy yourself that the assumptions on which you've offered the price are valid.
As well as drilling down through the accounts to make sure, amongst other things, that the net profit is stripped of any owners' salaries/benefits (which tend to be generous) and non-recurring items, you should obtain a detailed profile of the landlord portfolio. Is there, for example, one landlord on the books who owns a high percentage of the total number of properties? Are there any landlords who have expressed an intention to sell in the short term due to health/age/changes in the property market? Is the lettings book poorly managed and likely to conceal compliance issues, such as failure to maintain gas safety records or inconsistent treatment of rent deposits?
If you're buying a limited company, rather than just the fees, your risk is greater. You'll be taking on all of the company's liabilities, whether or not you are aware of them. It's important then that you ask the right questions to really understand the business inside out.
You'll need, for example, to understand the respective responsibilities of any staff and get a feel for their performance and efficiency. And if you are taking over leased premises, the length of the remaining term, the rent payable and factors such as any investment by the seller in IT may all have an impact on the price. In addition, if your acquisition is a bolt on to your existing lettings business, you'll be keen to establish whether there are any synergies such as the possibility of pooling staff and/or resources.
Structuring the right deal for your lettings business acquisition
The price you pay for a lettings business will also be affected by the proposed structure of the deal. In the current financial climate, where obtaining finance can be a challenge, different approaches are becoming more common and can have a big impact on the allocation of risk between the parties.
Should you agree to pay 100% of the asking price for a lettings agency on completion (unlikely), you can expect to acquire the business at a more competitive price as you will be assuming the risk for retaining the book of clients after the sale. Landlords are renowned for their loyalty to their agents; should one or more of your clients take umbrage at the change of ownership and decide to walk away, you may find the business you have purchased becomes unprofitable overnight.
On the other hand, should you come to an agreement with the seller that your payment is spread equally over a number of months, making the purchase practically self-financing, the risk to the seller will be greatly increased and you can expect to pay significantly more for the business.
A more likely scenario in the lettings industry is for the parties to agree some form of deferred payment. An example may be 40% on completion, 30% after 1 year and the final 30% after 2 years. Additionally, claw back might be applied to individual clients or to the portfolio as a whole and can vary in its terms so that, for example, 100% claw back applies if a client leaves straight away, 50% if you get one year's fees from the client and no claw back after 2 years. In such cases, it's usual for the seller to ask for additional provisions in the sale agreement which restrict the buyer from increasing fees above inflation.
Don't take a gamble: appoint a specialist lettings business solicitor
No qualifications are required to become a lettings agent and many entrepreneurs with little or no experience have seen the profits to be made in the current property market and simply set their sights on making a quick buck. For every profitable and professional agency on the market there are those whose proclaimed profits, often contained in glossy sales literature, are simply pie in the sky. Thorough due diligence and early negotiation of the right deal structure is, therefore, critical to the commercial viability of your letting agent business purchase.
Appointing a solicitor with specialist lettings industry expertise will give you the reassurance you need to know that you are not making a costly mistake and that your new business will start on a sound commercial footing. Solicitors like Truelegal, with lettings industry expertise, will also be familiar with the particular challenges and risks faced by lettings agencies and will negotiate appropriate warranties and indemnities to, as far as possible, futureproof your new business against uncertainties.
Make a free enquiry
The sooner we become involved in the process of helping you to buy your lettings business the more likely it is that your sale will be successful, so please contact us today.
Please either call us now on 01392 879414 or complete our Free Online Enquiry and we will soon be in touch.
Our full contact details can be found on our Contact Us page.
We look forward to hearing from you.