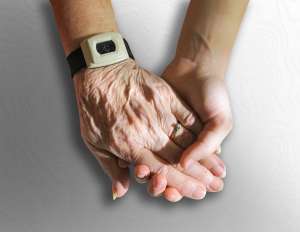 With the number of people over the age of 85yrs expected to double over the next 25yrs, demand for care home services is steadily growing. This comes at a time when many care homes have been forced to shut down because of failure to comply with new legislation. It's no surprise, then, that investment in the care home sector is rapidly growing in order to satisfy supply and demand, with an increasing number of entrepreneurs entering the market.
However, although the mid to long term return on investment may look attractive, buying a care home is not for the faint-hearted. Unsurprisingly, this is a highly regulated sector and prospective purchasers need to be realistic about the skills, commitment and finance required to succeed.
What's the difference between a care home and a nursing home?
Nursing homes are essentially private hospitals for elderly residents requiring high levels of care. They are managed and staffed by nurses and professionals with advanced levels of medical and care training.
Residential care homes (or 'old people's homes'), on the other hand, simply provide a place to stay for elderly people who require little hands-on care but who would not be able to manage all aspects of living independently at home. They are staffed by qualified carers who do not require the advanced medical skills of those working in nursing homes.
How is the care home industry regulated?
By law, all care homes in England are responsible for making sure that the care they provide meets national standards of quality and safety. The regulator of health and adult social care in England is the Care Quality Commission (CQC). Care homes not registered with the CQC are not be allowed to operate.
The law makes requirements of CQC, setting out the powers it has to regulate care home services. The relevant legislation includes the Health and Social Care Act 2008 (Regulated Activities) Regulations 2014 and the Care Quality Commission (Registration) Regulations 2009. In compliance with this legislation, the CQC has drawn up a number of Regulations with which care home owners must comply. You can find the full list of current Regulations and relevant legislation on the CQC website at:
http://www.cqc.org.uk/content/regulations-service-providers-and-managers
What are the main requirements for running a care home?
In essence, the CQC's role is to ensure that health and social care services provide people with safe, effective, compassionate and high-quality care that is responsive to the residents' needs.
To this end, there are a raft of detailed CQC regulations which set out minimum requirements for care home owners. These include the need to employ staff who are 'fit and proper persons', the need for premises to be clean, secure and suitable for purpose, and the need for service users to be treated with dignity and respect, including robust processes and procedures for safeguarding them from abuse and improper treatment.
In addition, you will also be responsible for looking after the residents' emotional well-being through the provision of social events, light exercise programmes and day trips etc, as well as catering for basic needs such as hairdressing services and dental treatment.
You will be inspected on a regular basis, twice a year, through unannounced inspections, at any time of day or night. If the CQC find your care home is not meeting the required standards, you will be asked to address the issues and may be fined and/or given a formal warning. Ultimately, the CQC may stop your home from accepting new residents or even strike you off the register.
Do you need specific qualifications to own a care home?
If you wish to own a care home, you will have to be registered with CQC as a 'care provider'. To do so, you will need to demonstrate that you have the relevant experience, aptitude and business skills necessary to run a care home. Alongside a sincere desire to care for the elderly, you must demonstrate you have the appropriate management skills to organise staff, deal with the authorities and keep on top of the burdensome administration.
A provider can be one of three types of legal entity:
individual
partnership
organisation.
When you apply for registration, it is important to understand which type of legal entity you are to ensure the correct application is made. Partnerships and organisations will need to nominate one individual to take on the role of care provider.
As well as a registered care provider, every care home must also have a registered 'care manager'. To qualify for this position you must have at least two years' experience in senior care management plus an NVQ Level 4 in Care and Management. If you don't have the necessary qualifications to take on this role yourself you will need to employ someone else to do so, which will cost upwards of £20,000 per year.
In addition, at least 50% of the staff in your care home must be trained to NVQ Level 2. Finding and retaining staff of the right calibre can be problematic and there is much movement within the industry. This may have a negative impact on the level of care you are able to provide unless you can provide sufficient incentive for good people to stay.
Can any residential premises be adapted for use as a care home?
There are strict regulations relating to care home premises. These include minimum floor space requirements for communal areas and private rooms, minimum ceiling heights, the provision of sufficient safe and adequate access and egress points, the provision of suitably positioned hand and grab rails, regulations relating to ensuite facilities, storage, catering and laundry and a whole host of other measures.
If you are buying an existing care home business, you need to be absolutely certain that the premises meet all necessary requirements or, if not, that you understand what the failings are and have the scope, finances, and any necessary permissions required to bring the premises up to standard. The due diligence phase of your deal (where your solicitor will have the opportunity to question the seller and inspect premises and documentation) will be critical in establishing whether your proposed purchase is a commercially sound proposition.
Similarly, if you are planning on buying residential premises to convert into a care home, you will also need to be 100% sure that you have the necessary space, capability and finance to make any necessary changes to the property. And, of course, the location of the property is also a critical factor. The most popular care homes are those with easy access from major towns and cities but which also offer a peaceful setting, pleasant amenities and grounds and views for residents.
In either case, ideally, you will be purchasing the freehold of a property so that you have outright ownership (although you will still need to check any applicable planning restrictions). Buying a leasehold property will leave you at the mercy of your landlord and, long term, may restrict your options or throw up nasty surprises such as a sudden hike in rent premiums. It's crucial that you ask an experienced solicitor to go through the lease with you before you proceed with your purchase.
Make a free enquiry
The sooner we become involved in the process of helping you to buy your Care Home the more likely it is that your purchase will be successful, so please contact us today.
Please either call us now on 01392 879414 or complete our Free Online Enquiry and we will soon be in touch.
Our full contact details can be found on our Contact Us page.
We look forward to hearing from you.